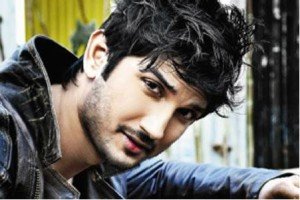 The Shuddh Desi Romance actor believes that the reason why he quit television was because it was getting monotonous and there was nothing new to learn
After impressing with his power-packed performance in Kai Po Che, Sushant Singh Rajput is now excited about his upcoming romantic venture Shuddh Desi Romance, co-starring Parineeti Chopra and Vaani Kapoor. From being a good looking star on Pavitra Rishta to now a talent to reckon with even on the big screen, Sushant has come a long way. Does the big screen make him a bigger star?" We have this belief in India that the silver screen actors are bigger than television actors or the theater actors. In Hollywood, you won't see actors being differentiated as TV actors or film actors. At the end of the day they are artists and their talent is measured by the performance they delivered. Unfortunately, Here in India, if you are projected on the big screen, suddenly you are made out to be a bigger star," said Sushant in an exclusive interview with BollywoodLife.
The 27-year-old believes that acting for television has its own drawbacks. " The problem with television is not the medium itself, but the content. Because of the demands of the medium  we sometimes repeat ourselves and come up with not so convincing, at times completely illogical, plots. As a television actor you are paid well, you get to know your character because you tend to repeat yourself and at the same time you become famous. So you are trapped in a comfort zone. Therefore acting for television can become very dangerous," reasoned the star.