'Star of the Millennium' award – 'Big Star Entertainment Awards'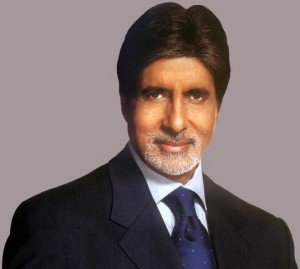 Getting the award was a mere formal stamp of approval, about actor Amitabh Bachchan, being honored as the 'Star of the Millennium', at the 'Big Star Entertainment Awards' 2013. Big B indeed being one, is a known fact with no second thoughts about it. In spite of such a long journey and having done countless movies, Amitabh was still at his humble best, while receiving the award. There was no trace of any feeling of superiority.
Amitabh, who must have received endless awards, during his long career, still feels embarrassed and awkward, when asked to go stage and collect his award. The attendees giving him standing ovation, makes it even more uncomfortable for him, which was the case during the above mentioned event.
'Big Star Entertainment Awards' event, which was held at Andheri Sports Complex, saw some of the biggest Bollywood names, like SRK, Deepika Padukone, Farhan Akhtar, Rakesh Roshan, Rohit Shetty, Shilpa Shetty, Tigmanshu Dhulia and Ayan Mukherji, in attendance. Actors Kareena Kapoor, Sunny Leone, Nakuul Mehta, Mukti Mohan and superstar Salman Khan, put in some sizzling performances, to make the evening even more exciting. The hosts of the evening were actors Shreyas Talpade, and small screen funny man, Sunil Grover, who had the audiences in splits with their on-stage antics and chemistry. The event will be telecast on 'Star Plus' on the night of 31st December, 2013.