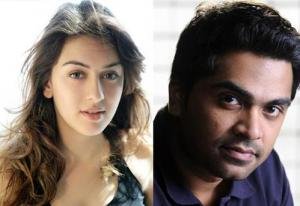 Are Simbu and Hansika heading towards a split?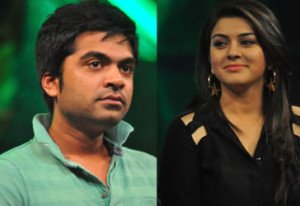 Latest reports emanating from Kollywood say with some degree of certainty that love-birds Simbu and Hansika are heading towards a split. The news comes in the wake of reports saying that Simbu and his erstwhile ladylove Nayanthara have decided to pair up opposite each other in an untitled film directed by national award-winning director Pandiraj.
Simbu and Hansika went public about their affair a few months back and ever since, rumour mills are at work stating that Hansika's mother is not in favour of her daughter getting married to Simbu, who has had several affairs and link-ups in the past. Hansika's acknowledging her love affair also witnessed a dip in market for her as produces became wary of her getting married to him in the near future.
Hansika later clarified that marriage won't be there at least for the next five years. Rumours erupted from time to time stating that not all is well between the duo as Simbu wanted an early marriage while Hansika was dead against it. Simbu, who would be romancing his ex-flame Nayanthara in an upcoming film, was asked about the reported split.
"It's a mere rumour…we are together, of course. Anyway, I can't keep on reacting to all these rumours," was his curt reply. In the meantime, Hansika is said to be regretting her decision to fall in love with Simbu against some valuable advice she got from her peers and predecessors