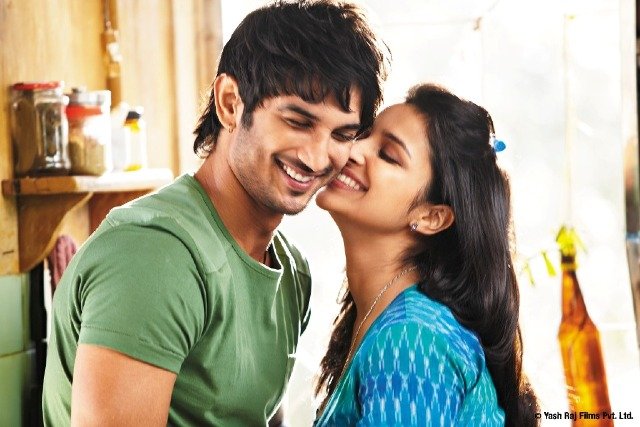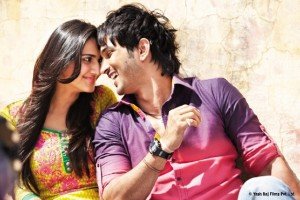 Rating
Living together in a relationship with one's boyfriend or girlfriend, is still considered a taboo in India. But, in the recent times, we see Bollywood has glamourised the controversial theme of live-ins in India. Today's Bollywood release Shuddh Desi Romance, that features Sushant Singh Rajput, Parineeti Chopra and Vaani Kapoor in the leads, deals with the similar subject of live-in relationships, that portrays the advanced thought procedures of today's young Indian couples, who do not fear from pursuing such forbidden relationships in the society.
Sushant Singh Rajput retains his boy-next-door charm in Shuddh Desi Romance. Singh plays his part as Raghu quite convincingly. He doesn't disappoint us and is quite effortless. Parineeti Chopra on the other hand, too is quite good, but at times her over-the-top acting doesn't make any sense to the audience. Vaani Kapoor is OK, not bad, but could have done much better.
Story:
The movie Shuddh Desi Romance revolves around three major characters- Raghu (Sushant Singh Rajput), Gayatri (Parineeti) and Tara (Vaani Kapoor). The film portrays Raghu's live-in relation with Gayatri and their modern love story, set in a desi heartland. The film is sure to grab a lot of eyeballs for a number of kissing scenes between Raghu and his two women- Gayatri and Tara. The film throws light on the love, attraction and committment issues, that exists in the love triangle.
Though the first half of the movie is quite boring, it picks up with some humour. Parineeti Chopra seems to be overacting in the movie and Sushant's charm and naughty expressions are the saviours of Shuddh Desi Romance.