Mumbai, April 23  'Pratigya 2' actor Shivani Gosain is excited to make her debut on OTT. She will be seen playing a pivotal part in a light-hearted series.
Keen on being a part of the digital boom, Shivani is hopeful that this project will open a door of opportunities for her.
"OTT is a breakthrough for an actor who is feeling suffocated in typical roles that limit their growth. Today, one can see the scope to experiment, explore and feel satisfied by portraying performance-oriented roles. OTT actors are becoming international stars, getting global recognition and appreciation. There is enough scope to reach out to a wider audience and try new things," she says.
Intimate scenes on OTT aren't a new phenomenon. While many actors are okay doing them if the script demands it, there are others who aren't comfortable with the same and hence have stayed away from the space.
Talking about it, Shivani adds: "I have not done any bold scenes for OTT till now because my very first series does not have any. If in future any OTT series with a good storyline and performance-oriented role demands bold scenes to a certain limit I would consider doing it, but definitely no nudity or unnecessary vulgarity for me."
The other things that many feel is rampant on OTT is use of cuss words, drugs, stories of extramarital affairs, sex etc that earlier was only discussed in closed doors and with family or friends. Shivani too agrees that the audience are being overexposed.
"A lot is being unnecessarily served to the audience taking extra liberty in the name of freedom on OTT. But, as we all know, everything has its pros and cons and we have to deal with it in our own ways. The choice is in our hands. We must decide what we should watch and what we should not. Therefore the kind of work I prefer on OTT so performance-oriented substantial roles away from those stereotypes," she says.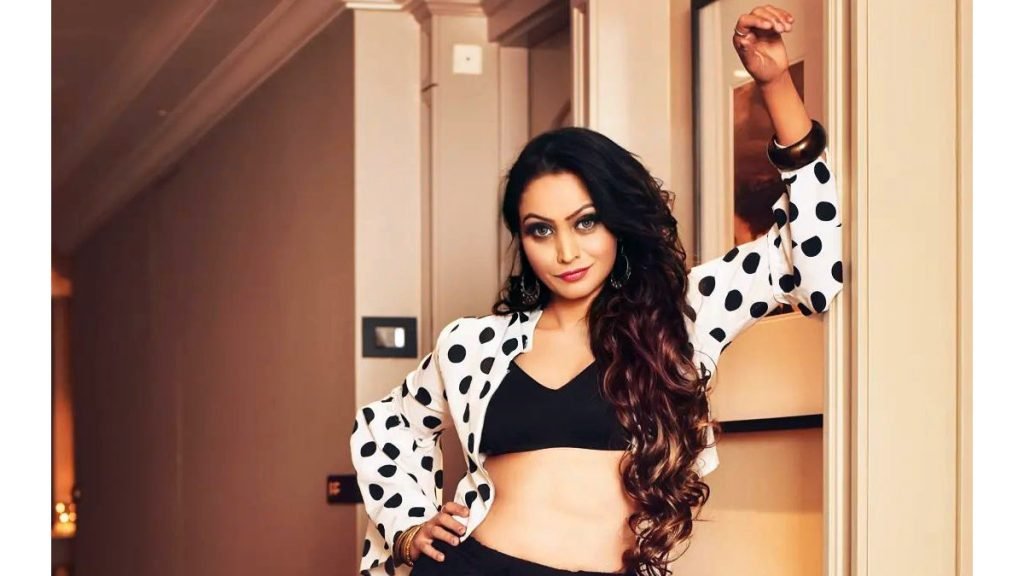 Among the good things of OTT is how it has paved the way for good and rare international content to reach out to a vast audience. The younger generation, who want to become actors, are well exposed to knowledge and information that makes them polished for their age. Ask if this makes the generation gap evident, and Shivani expresses her viewpoint.
"It's a good thing. I see a lot of them are really focused, disciplined, hard working and giving their heart and soul, and leaving no stone unturned to give their best. And, there are also a few who are the opposite, they are disrespectful and unprofessional. So both good and bad exist in every batch. When I started, I knew nothing, and did not have any theatre background either. I learnt on the job, with time and experience. I still keep learning every day. I feel we all need to walk with time," she says.
Shivani enjoys watching OTTs herself. She is very fond of web series'. "I have a list of series that I have enjoyed but if I have to just name two that one must watch then I would say Money Heist and The 100, both are on Netflix," she adds.