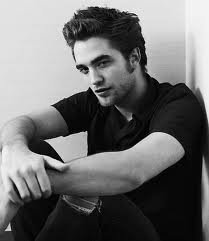 Actor Robert Pattinson reportedly pushed a security guard mistaking him for a paparazzo after partying in LA recently.
The Twilight star was captured on camera pushing a guy, who he mistakenly thought was a photographer, out of his way after enjoying a few drinks with two friends at the Troubadour nightclub in West Hollywood, reported TMZ Online.
The 27-year-old British actor was swarmed by paparazzi as he made his way into a waiting vehicle outside the spot.
He suddenly threw his hand towards a man's face in the crowd, pushing him backwards and knocking his glasses off his face.
The victim, who is part of the club's security team, can be heard saying in the video, "He grabbed me on my face," as he picked up his glasses.
But he quickly brushed off the incident, adding, "He thought I was somebody else."