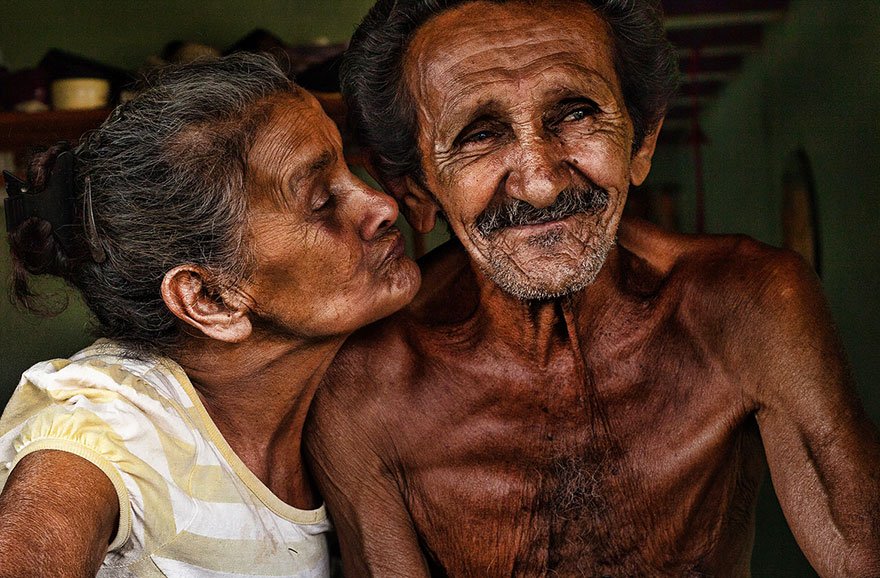 'Love is like a socially accepted insanity'. It can last beyond a lifetime of separation, beyond death, beyond war, beyond tragedy, even beyond the universe (if Interstellar is to be believed)!
February being the month of love, more specifically, the celebration of love, we bring you 10 odd tales of real-life love stories, to make you believe in the power of love, all over again.
10. Born together died together
Call it coincidence or true love, Helen and Les were born together on 31st December 1918. They meet in high school, fell madly in love and eloped. After 75 years of a wonderful married life, Helen died on July 16 and Les followed her to death the very next day, July 17.
9. Bonnie and Clyde – lovers and partners in crime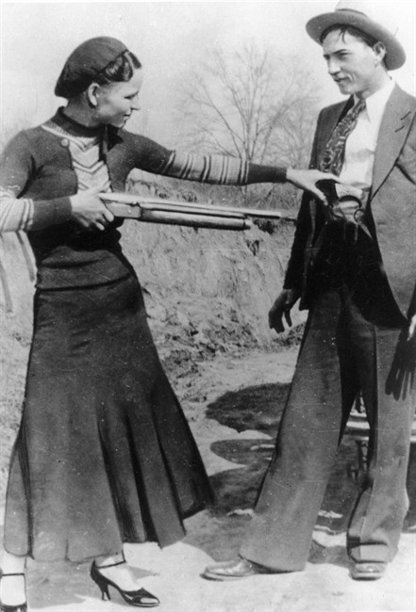 The couple were notorious criminals during the Great Depression in the U.S. Together they robbed banks, small store or gas stations and killed at least nine police officers and several civilians. They were young, wild and glamorous outlaws. Ultimately Bonnie and Clyde died together in a police ambush in 1934.
8. The woman who married the Berlin wall
And after 36 years she still remains married to the Berlin wall. Eija-Riitta Berliner-Mauer (her surname means 'the Berlin Wall') said that she fell head-over-heels when she saw the wall for the first time on television at the age of 7. She wedded the concrete structure in 1979. And in 1989 when Berlin Wall was torn down she was horrified and said, "They mutilated my husband."
7. They were separated for 60 years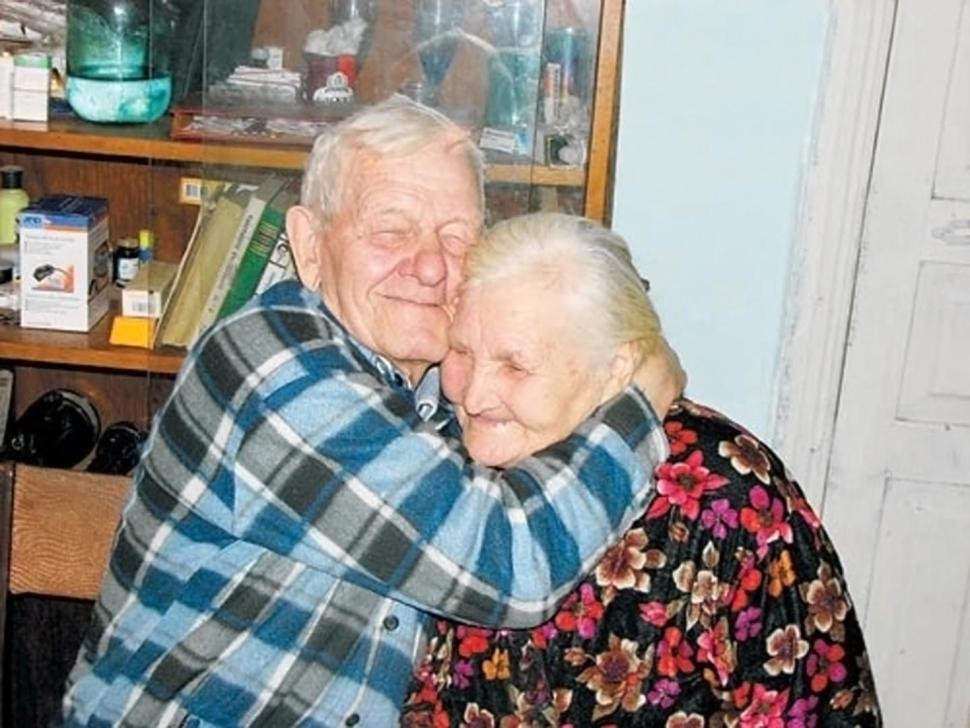 Anna and Boris got separated only three days after their marriage. While Boris was off fighting for the Red Army, Anna and her family were sent to exile. Unable to reach each other Anna thought of committing suicide but later remarried. Boris looked for Anna everywhere but couldn't find her. Heartbroken and feeling miserable he remarried too. 60 years later, one day Anna saw an elderly man in the distance and discovered that it was Boris. Boris saw her too and ran up to her and said 'My darling, I've been waiting for you for so long. My wife, my life…'. They married each other again and lived happily ever after.
6. The Madho Lal Hussain shrine
Shah Hussain was a Punjabi Sufi poet who fell in love with a Brahmin boy called Madho or Madho Lal. They are referred together as "Madho Lal Hussain" and their tombs lie together in a shrine. Each year hundreds of people visit this shire and celebrate 'Mela Chiraghan' or 'Festival of Lights'.
5. Love bloomed in Nazi concentration camp

Gerda Weissmann-Klein along with 4000 other Jewish women was forced to march by the Nazis for months and months. At the end of the march only 120 were left alive and Gerda had lost 65 members of her family. The women were left at an abandoned factory for days without proper food. Then one day a Jewish man named Kurt Klein came to their rescue. Greda said, "He looked like God to me". They married a year later in Paris and had two beautiful daughters together.
4. Proposed to a pen-friend without ever meeting her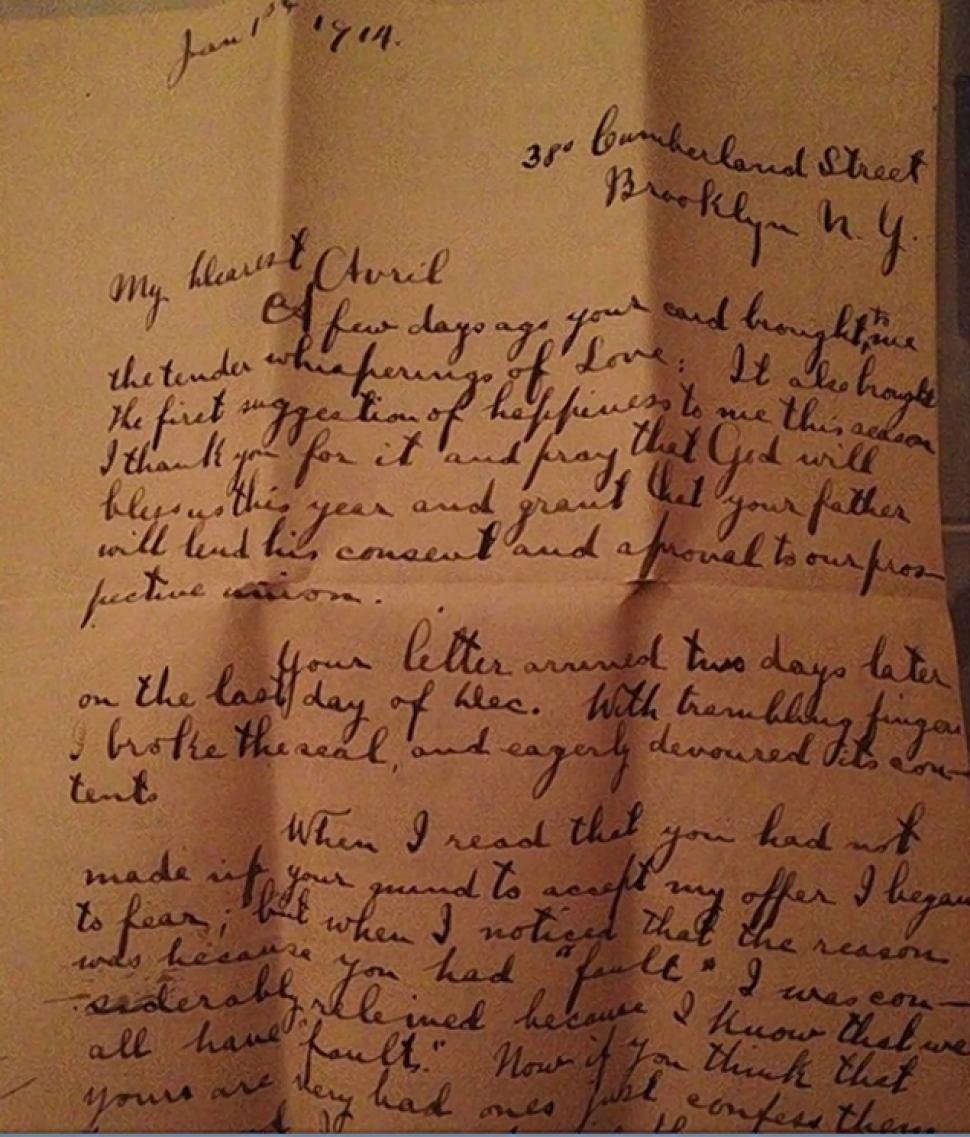 After David Hurd moved to New York City in 1907 he started feeling lonely and began writing letters to an unknown woman named Avril Cato in the Caribbean. A year later he had utterly fallen in love and even proposed marriage. After this all David could do was wait restlessly. He soon got a reply, a big YES. David and Avril meet for the first time in Jamaica on their wedding day in August 1914. Avril went off to live with David in New York and together they had half a dozen children.
3. Man married his dead girlfriend
Love while you still have the time. Deffy regretted not having married his girlfriend Sarinya when she wanted to. And then one day she died in a car accident. Deffy could have done anything to reverse back time. But unable to do so, Deffy decided to marry Sarinya's dead body on the day of her funeral. He placed a ring in Sarinya's finger and then kissed his dead pale wife.
2. The man who built the second Taj Mahal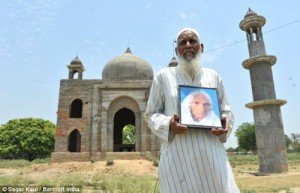 77-years-old Faizul Hasan Quadri decided to build a replica of the Taj Mahal in memory of his dead wife. When Quadri married his wife she was only 14-year-old. She was illiterate, Quadri taught her to read and write in Urdu. They were childless and his wife often got sad thinking that no one would remember her after she dies. Quadri told her that he'd built her a beautiful mausoleum so that people would remember her for ages. And as you see in the picture, the man kept his promise.
1. The man who split a mountain into half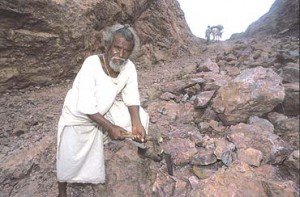 Over the course of history, I bet thousands of men have vowed their love to their women and said that they'll move mountains for their happiness. One man did it! He literally moved or rather split a mountain.
When Dashrath Manjhi's wife died because he couldn't get her to see the doctor as a mountain stood in their way, he decided to hack the mountain to death.  Known as 'Mountain Man', it took Manjhi 22 years and an enormous amount of strength to carve a 400 foot long, 30 foot wide road through the middle of the Gehlour hills. He hoped that the people of his village would get easier access to medical service and not lose a loved one's like he had.
cover image: source