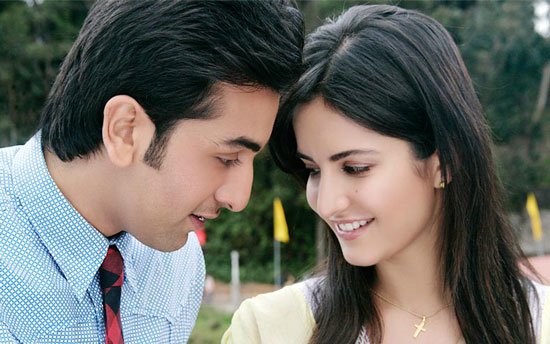 The secret love revealed between Ranbir and Katrina

The couple was spotted on the beaches of Spain, where they were enjoying the holiday together.
The couple, who were spotted at a music concert in Ibiza, were snapped enjoying a sunny day at the beach on their Spanish holiday, right before Katrina's birthday.
The pictures reveal a toned looking Katrina in a white and red bikini with Ranbir Kapoor cooling off in a pair of surfer shorts.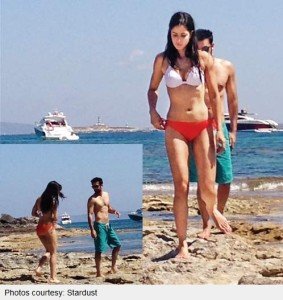 On their return from Spain, Ranbir and Katrina were spotted attending some film screenings together in Mumbai.
However, they have been photographed by fans yet again, at a coffee shop in SriLanka.
It's time for Ranbir Kapoor and Katrina Kaif to come out in the open. Even though they have managed to hide from the papparazzi in India, they have been clicked during their Spanish holiday. Editor Ram Kamal Mukherjee says, "I think it's great that Ranbir and Katrina are coming out into the open with their romance now. It's great to be in love"
Ranbir and Kat have been going on holidays and visiting rock shows together. Recently at Katrina's birthday during a screening of Ship Of Theseus, Ranbir got up and started singing Happy Birthday to Katrina, in front of everyone else. So yes, the couple are in love and they want the world to see that!"