Phata Poster Nikla Hero Movie Review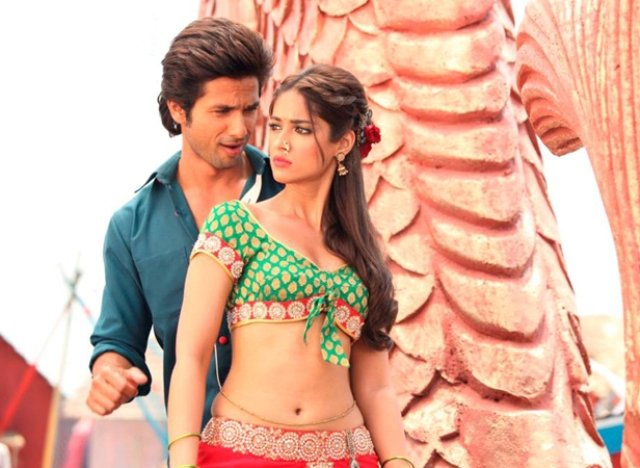 Shahid Kapoor certainly had a lot of hope riding on his new film Phata Poster Nikla Hero. Shahid as Vishwas Rao, a wannabe Bollywood actor obsessed with the Dabangg Salman Khan. He travels to Mumbai to make it big in tinseltown. First by chance and then by design he becomes a corruption fighting cop, which helps him not only fulfil his mother Savitri's (Padmini Kolhapure) dreams, but also helps him win the love of his life, Ileana. However, Vishwas' bluff is called when his mother learns the truth about her son and his ambitions to become an actor.
Director Rajkumar Santoshi disappoints. Not only does this film carry the hangover of his last hit with Ranbir Kapoor-Katrina Kaif, Ajab Prem ki Gazab Kahani, but also seems like Santoshi has sought inspiration from David Dhawan's mindless comedies and Abhinav Kashyap's Dabangg, especially in the action scenes. The filmmaker uses a half baked, done-to-death plot where even the romance between the film's lead pair fizzles due to a lack of build-up. The chemistry between Shahid and Ileana is almost non-existent. Ileana was promising in Barfi!, but she isn't impressive as 'Complaint Kajal' – blame it on her bad dialogue delivery or the director's caricaturish presentation of the film's characters. Darshan Jariwala (as Commissioner of Police) and Sanjay Mishra (as Guruji) are good, but haven't been properly used. Saurabh Shukla is wasted, but Salman Khan's guest appearance is perfectly set into the movie.
Shahid Kapoor looks great, especially in a cop avatar – he can be tough competition for Salman Khan and is perfect hero material, but as an actor this isn't his best work. But it is an indication of a possible new career for the actor who doesn't seem to be able to find his filmi groove these days – if PPNH fails to bring the very good looking Shahid Kapoor back into the race for best actor title, he could always host a stand-up comedy show or even a little hatke mimicry event or four.