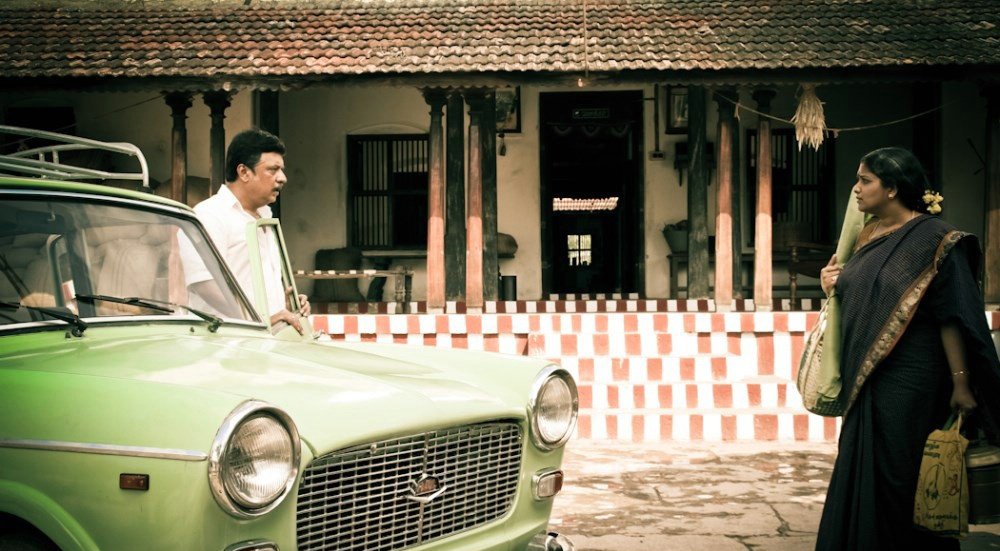 Pannaiyarum Padminiyum Movie Review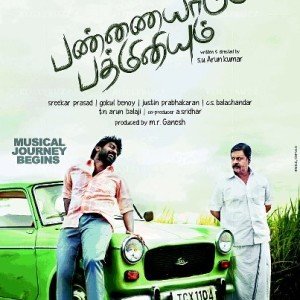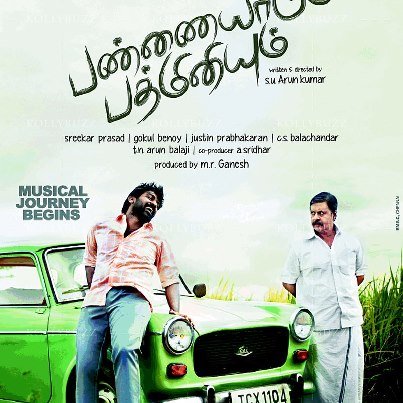 Owning a Premier, Padmini was once considered a matter of prestige. Even today, despite the many high-tech models flooding the market, there are some who still treasure the sturdy car that once dominated the Indian roads. Pannaiyarum Padminiyum is the story of one such individual.
The film is directed by Arun Kumar of Naalaya Iyakunar fame, who had previously directed a short film with the same concept and title. The film became quite popular, encouraging the director to turn it into a full length feature film.
Story
The film revolves around Jayaprakash, a pannaiyar (landlord), who is smitten by a vintage Premier Padmini. The hugely talented Vijay Sethupathi plays the car's driver, Murugesan. Iyshwarya Rajesh, who was recently seen opposite Vijay Sethupathi in Rummy, has once again been paired opposite him.
The others in the cast are Thulasi, Neelima Rani and Balasaravanan, who played Vijay Sethupathi's role in the original short film. Sneha and Attakathi Dinesh make brief cameo appearances in the film.
The film is set in a remote village in Tamil Nadu that has only one bus service. The Premier Padmini that has been left in the care of the Pannaiyar by a relative who is visiting his pregnant daughter is a huge attraction to the villagers.
The old Pannaiyar is absolutely devoted to the car. Murugesan drives him around and the car is pretty much used to help everyone in the village. The Pannaiyar's wife, Chellamma (Thulasi) is the only one who refuses to get into the car. She insists that she will travel in the car only if her husband drives it.
The Pannaiyar decides to learn driving from Murugesan and surprise his wife on their wedding anniversary. He plans to drive her himself to the temple.
But the task is not so simple. Murugesan too is besotted by the car and is afraid that if he teaches the Pannaiyar how to drive, he himself will not be able to drive the car.
Besides, there is the constant dread of the relative who owns the car coming back for it. And lastly, there is the Panniyar's selfish and greedy married daughter, Neelima Rani, who believes it is her God-given right to carry away everything belonging to her parents.
How the Panniyar fulfills his wife's desire, despite all the problems forms the rest of the story.