We stumbled upon the recent experience of Two French Nationals working in India who had scary and horrifying experience taking Ubercab to catch a plane.
We are sharing the article written by the TRISTAN FOUREUR, the person who suffered this horrifying experience in #ubercab.
Not sure who to blame for this, the driver or the company.
We hope we all find the best solution for this issue. I am sure there will thousand people like Tristan, who would be going through horrifying experience.
Tristan, we can imagine the kind of stress and panic you must have gone through during the journey. We feel sorry for that and happy that everything ended okay.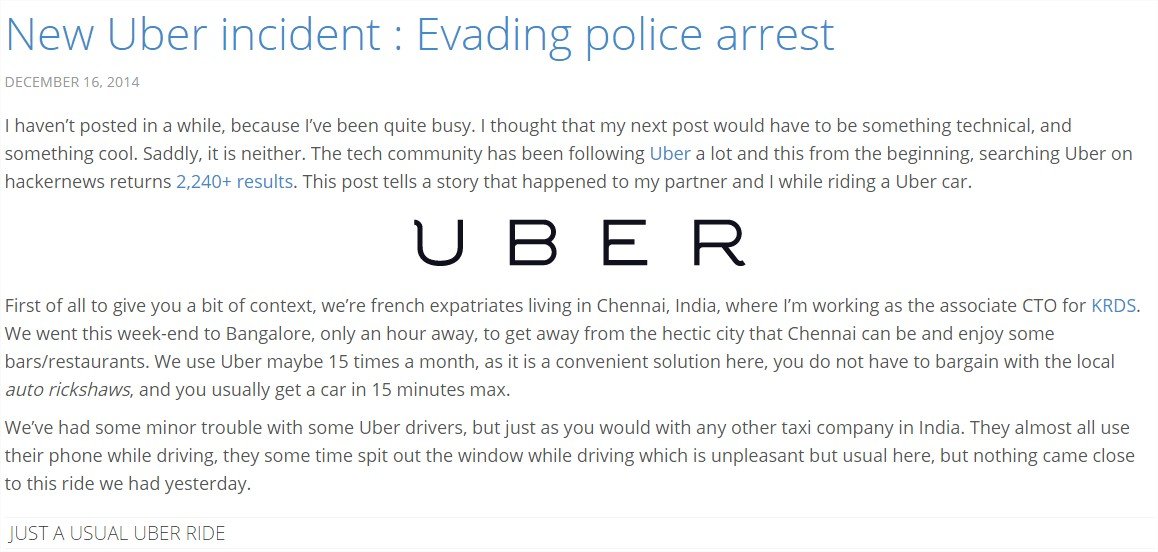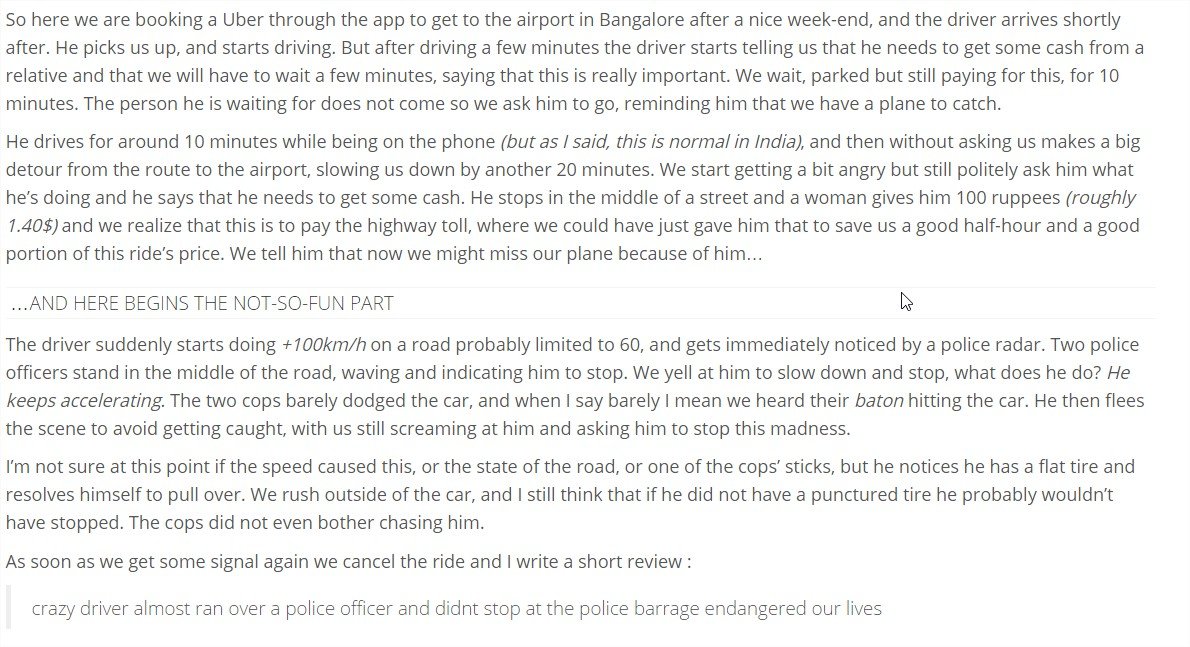 Source