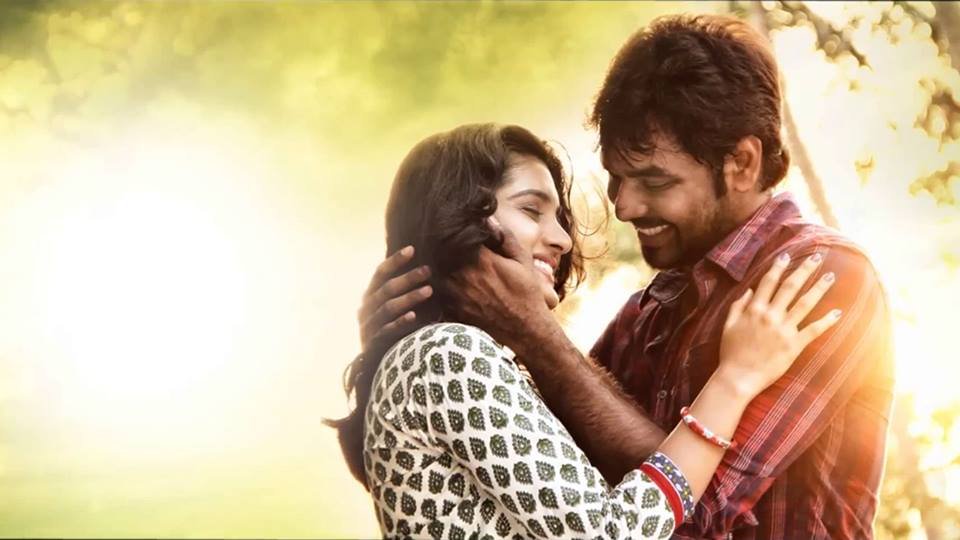 Naveena Saraswathi Sabatham – Rating: ★★☆☆☆
[rate]
Your Rating?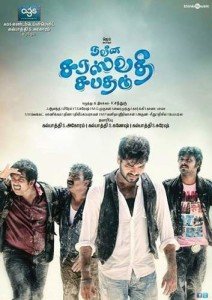 In the 21st century Kailash, lord Ganesha is busy running on the treadmill while his brother Karthikeya is hooked to Temple Run on his iPad. Goddess Parvati and lord Shiva await the arrival of Vedic sage Narada, who now carries a guitar instead of a tanpura because he can't bear its weight. With a creative and humorous initial set up, you expect 'Naveena Saraswathi Sabatham' to be a laugh riot but all that it manages to deliver is a few minutes of laughter.
Four friends head for a bachelor's party to Bangkok, two weeks before the wedding of the film's protagonist. There, after a night of debauchery, they wake up on an island surrounded by water. As they try and figure out a way to leave the island, its revealed to the viewers that lord Shiva is pulling the strings in this game which was designed to teach the friends the importance of life as they are reckless.
The problem with 'Naveena Saraswathi Sabatham' is that it doesn't capitalise on the premise it is built on. Instead, it steers away to produce yet another cheesy entertainer. I thought the first fifteen minutes of the film were funny, made audiences laugh and guaranteed entertainment, but what followed after that was downright awful and proof of bad writing.
En route to the Bangkok trip, one of the characters in the film says that it all looks like a scene from 'The Hangover'. He is silenced by his friend who in defense of the film asks him not to evoke such ideas in the first place because their film is not inspired by the Hollywood flick. Likewise, in another scene when on the island, he refers to a scene from Tom Hank's 'Castaway'. If the intention of the makers was to stop the audience from drawing comparisons with Hollywood films, they only succeeded in encouraging the audience to do exactly the opposite.
In another scene, Narad asks lord Shiva what he plans on doing next with the four characters on the island as he starts to feel that the film is not picking up momentum and audiences are likely to get bored. In a way, the makers are to be blamed for constantly reminding us of the film's shortcomings instead of concentrating on entertaining viewers.
The humour is stale and has been used for years now while the music and songs are not worth discussing. The film meanders at a snail's pace and becomes extremely tedious in the second half. It's not the characters who get lost on the island, but director-writer Chandru who doesn't have a clue about how to complete the film. He throws in what are supposedly a few funny incidents that hardly evoke any laughter, forget entertainment.