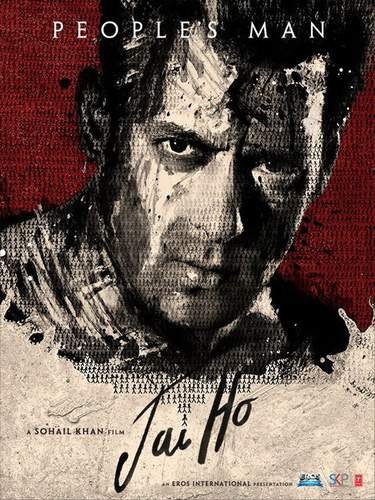 Jai Ho Movie Review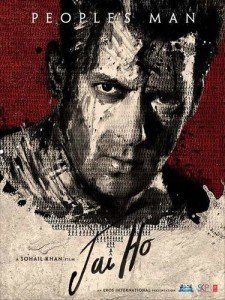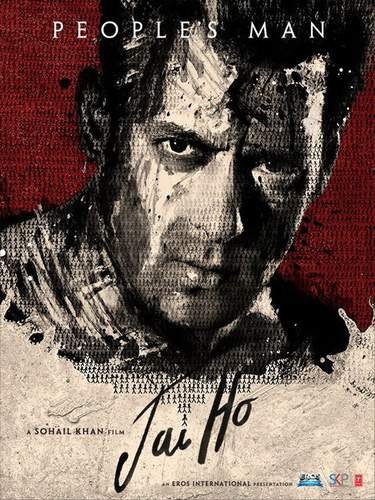 [rate]
Your rating?
Directed by Sohail Khan, 'Jai Ho' is an absolute entertainer with a thought provoking message.
The title of the film is apt. The central character `Jai` played by Salman Khan is a suspended army officer, who dares to fight against the unjust and the powerful. He believes in extending a helping hand to those in need and dreams of a prosperous nation where everyone steps forward to help each other.
His sister Geeta (played by Tabu) knows his strengths and takes pride in having a sibling like him. His thick friends (played by Yash Tonk and Ashmit Patel) follow in his footsteps and are ever ready to assist him or anyone in times of need.
The whole film revolves around the idea of extending a helping hand to those in need and asking them to return favours by helping three other people and taking the chain forward.
With 'Jai Ho', Salman Khan has been able to deliver one of the best performances of his career and convey a very simple yet a strong message through this highly entertaining movie.
The film endorses the belief that even one man can make a difference if he determines to do so. It is all about the power of the common man aka the aam aadmi.
Debutant Daisy Shah, as expected, had very little to contribute to the film but the newbie does have a strong screen presence. She may need meaty roles in future to prove her acting credentials but looked quite good in the film.
Tabu as `Geeta` and veteran theatre personality Nadira Babbar as Jai's mother have been fabulous. They personified strength and support a man seeks from his family. Tabu comes across as a fiery woman who believes in making a noise against the tyrants.
You will be surprised to see a number of popular and renowned faces essaying character roles in the film. Genelia D'Souza comes across as a handicapped girl and Vikas Bhalla as her brother, Mahesh Manjrekar as an auto rickshaw driver, Mohnish Behl as the Chief Minister, Danny Denzogpa as the Home Minister, Mukul Dev as Denzogpa's son-in-law, Tulip Joshi, Varun Badola, Aditya Pancholi, Pulkit Samrat, comedian Sudesh Lehri and last but not the least, Suniel Shetty as an army officer.
The film also features 'Bigg Boss' fame Santosh Shukla and Sana Khan portraying significant roles.
Unlike Salman's previous films, 'Jai Ho' isn't a typical masala movie. However, Sohail does take cinematic liberty here and there, which in a way, can be brushed aside, considering the main theme of the film.
The action sequences are really good and why wouldn't they be? After all it's about good man Salman Khan roughing up those who are bad. If you are a Salman Khan fan, then you are bound to blow wolf-whistles.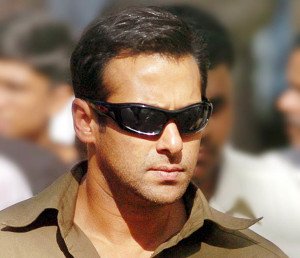 The music in the film has its share of pluses and minuses. The song 'Apna Kaam Banta' is a combination of foot-tapping music and some hard hitting lyrics.
'Tere Naina' is melodious and will remind you of 'Tere Mast Mast Do Nain' and 'Tera Naina Bade Daghabaaz Re' from 'Dabangg' and 'Dabangg 2' respectively. But the other numbers are just above average.
The dialogues are simple and connect well with the audiences. The action sequences have been shot well and the cinematography is clean and impressive.
Kudos to the Khan brothers for pulling off a film like 'Jai Ho'.