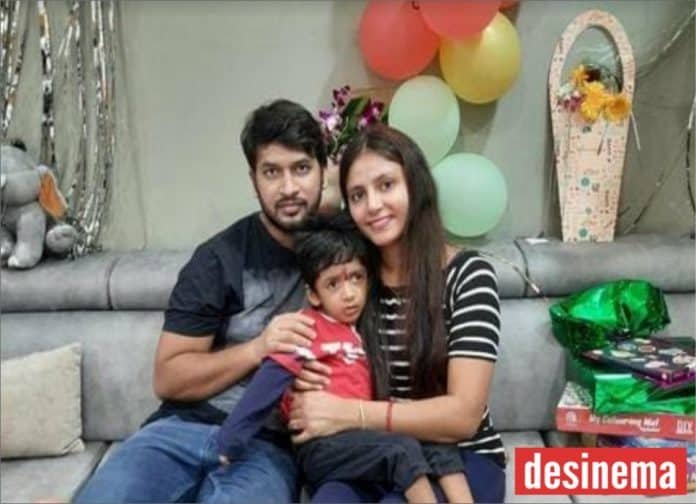 Through the concerted efforts of thousands of citizens, the government, and people from across the world, three-year-old toddler Ayaansh Gupta was finally able to receive a shot of the Rs 16-crore intravenous injection to cure his genetic disorder.
The story of hope and humanity came to light after a couple from Hyderabad initiated a crowd-funding initiative to fund the treatment of their toddler battling spinal muscular atrophy (SMA) type-1 disorder in February. Over the course of a few months, as many as 62,400 people came together to contribute Rs 14.84 crore to fund the purchase of intravenous injection—Zolgensma—the world's single-most expensive drug. The average donation per person in the crowd-funding comes to roughly Rs 2,300.
The other Rs 2 crores was waived off by the Union Government which helped make the drug 30% cheaper. Ultimately the Rs 16 crore fundraiser was able to help the 3-year-old toddler receive the life-saving inoculation needed for his SMA treatment.
They were able to raise most of the money for his treatment through the crowd-funding platform ImpactGuru in around four months.
Mr Gupta thanked donors and doctors for their help. "Thank you so much… thanks to around 65,000 donors who came forward to donate and saved Ayaansh. We are very happy that we finally got this medicine for which we were waiting for a long time. This can change the life of Ayaansh… so we are very, very happy," he said.
Mr Gupta said he and his wife were heartbroken when, after a few months of being born, their son was diagnosed with the rare genetic disease that made his hands and legs weak and he was not able to stand or sit without help.
A person diagnosed with the disorder is unable to control the movement of muscles due to loss of nerve cells in the spinal cord and brainstem. It is treated with the help of gene therapy, which is expensive.
Ayaansh's parents initially put him on the waiting list of pharma companies that sponsor the treatment of children with the rare disease. However, they failed to get a breakthrough after which they turned to online crowd-funding.
Dr Ramesh Konanki, who administered the gene therapy to the boy, said this would arrest the disease and Ayaansh could hope to achieve new growth milestones from now on.
"There are 800-900 people living with this (disorder). Three to four times that number of children with the disease die by the age of two. For Ayaansh, we managed to get crowdfunding in about four months' time, and we are very happy," he said.
The Rainbow Hospital has earlier given the Zolgensma gene therapy to two more children – in August, 2020, and April this year. In both those cases, US-based Novartis had provided the injection for free on compassionate grounds. The two children are said to be recovering well and making progress in physical growth and development, Dr Konanki said.