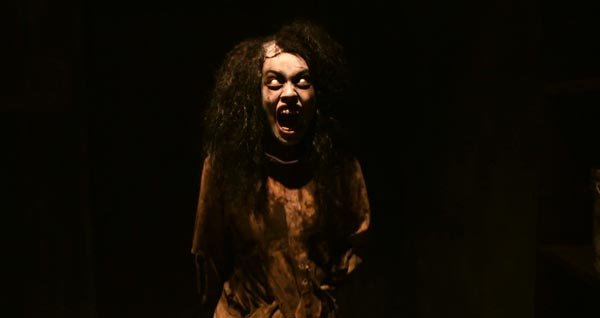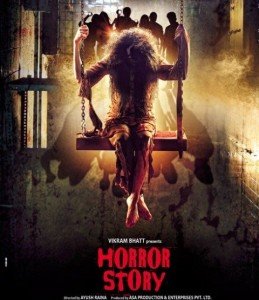 Story
Seven friends land up in a haunted hotel on a night out. With an itch to find out if the urban legend about the property is true, they decide to go to a certain room number 3046 which has seen several suicide cases in the past. What about that room makes people jump off the building is what they want to know. The resident spirit is a tortured girl who stayed in the mental asylum that was part of the hotel before. Who survives and who doesn't and how the spirit is tamed is what the film is all about.
Review
Lighting and camera work in the second half effectively raises the spooky quotient in the film.
Ayush creates the right amount of suspense and build up that leads to our first encounter with the evil spirit. Passages, stairways, nooks and corners of the hotel are used with efficiency to bring up the right scares. Make up is on point. Karan Kundra and Nishant have better written characters than the rest, while Radhika stands out  among the girls. For those who like over the top loud back ground music loaded with shrieks and screams, Horror Story will be an experience. Thankfully there are no songs keeping a strict check on the length.
Ayush hasn't been able to capture the mood of being trapped in an isolated haunted building in the right sense. Yes, the doors creak and the hinges make eerie sounds, but what's new ? In a time when the super success of The Conjuring should excite film makers of the genre, Horror Story relies too much on the tried and tested formula.