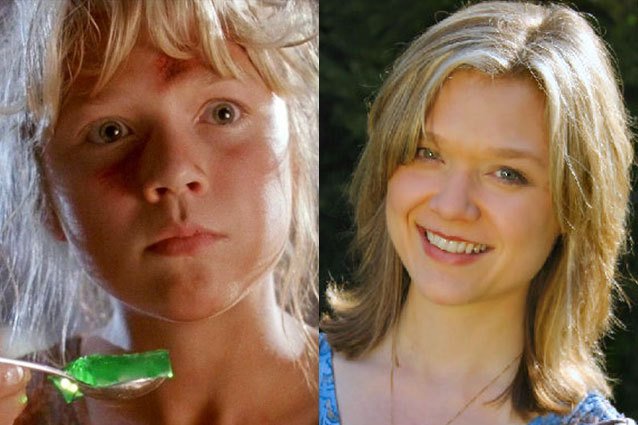 Ariana Richards, 'Jurassic Park' (1993)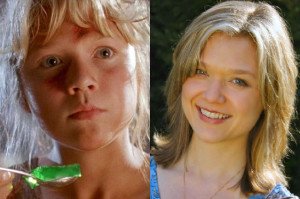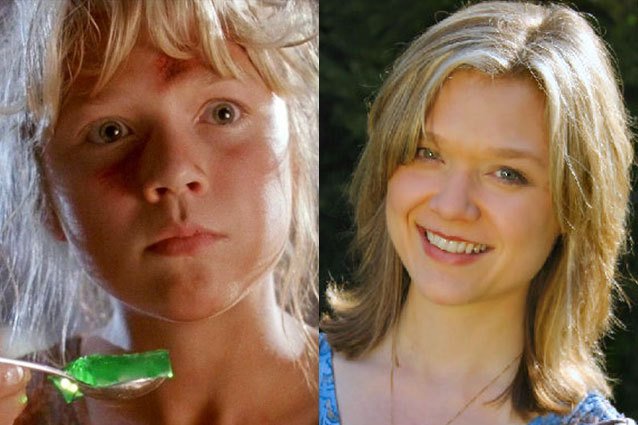 After appearing in Tremors, Boy Meets World, and Ben Folds Five's music video, "Brick," the girl chased by raptors became enraptured by the arts, choosing a career as an award-winning impressionist painter. Richards seemingly never lost her love for acting, however — the actress is set to appear in 2013's Wards Island
Joseph Mazzello, 'Jurassic Park' (1993)
Audiences loved the actor in Steven Spielberg's classic, but viewers also "liked" him in The Social Network nearly 20 years later. And after keeping a low profile following his Jurassic Park fame — Mazzello attended USC for cinema and TV production — the actor continues to be poised for a breakout with roles in G.I. Joe: Retaliation and Justified.
Amy O'Neill, 'Honey, I Shrunk the Kids' (1989)
O'Neill experienced early success in Hollywood on The Young and the Restless and the kid's classic Honey, I Shrunk the Kids, but left the industry in 1994 when she began to be courted by less-than-G-rated projects that asked for nudity. After finding fame for shrinking small, she began to have taller goals — literally. In the early 2000s, she joined circus act "Girls On Stilts."
Devin Ratray, 'Home Alone' (1990)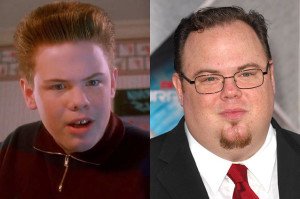 The kid also known as Buzz McCallister parlayed his success as a perennial bully in films like Little Monsters into a fascinating career as an adult. Landing several guest star gigs in series like Law & Order and Supernatural, Ratray also once climbed into a Cash Cab and filmed a documentary chronicling his affection for Condoleeza Rice. Next up, the high-profile R.I.P.D.
Bradley Pierce, 'Jumanji' (1995)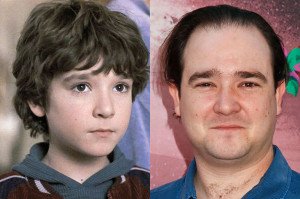 Even if you haven't seen Pierce in anything other than Jumanji, there's a good chance that you've heard him: The actor voiced the roles of Chip in Beauty and the Beast and the original Tails in the Sonic the Hedgehog series. Since appearances in films like 2000's Down to You, Pierce dedicated his life to raising his two children, bartending, and working with several charities.
Amber Scott, 'Hook' (1991)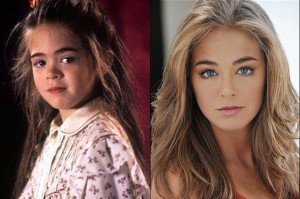 Scott hooked us in from the second she appeared on the big screen as Robin Williams' daughter in Hook and on the small screen, where she sang the film's "When You're Alone" during the 64th Academy Awards. Since appearing in the film, however, Scott has become as difficult to find as a Lost Boy — little more is known about the former actress than her alma mater, Trinity College
Daveigh Chase, 'The Ring' (2002)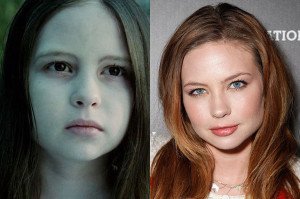 Her face might be recognized as the menacing Samara of The Ring, but you'll recognize her voice from her starring role as Lilo in Disney's 2002 film, Lilo & Stitch. Following roles in Donnie Darko and Big Love, Chase continues to chase her acting dream, with two colorful films, Yellow and Little Red Wagon, in post-production.