Highway Movie Review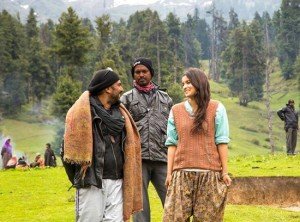 The first half of the film is quite promising, but the film fails to make any sense in the second half. The situations that are created in the film are quite forced and are hard to believe, something unlike most Imtiaz films. Let's just put it this way – Imtiaz has created a fantasy world of his own in the movie.
Plot:
A rich Delhi family is prepping up for their daughter's wedding. However some days before the wedding ceremony, the bride-to-be Veera (played by Alia), who is frustrated with all the rasamo rivaaz decides to go on a secret drive with her fiance. As they are returning home, they stop to fill the petrol, where they witness a robbery and ultimately Veera is kidnapped by that gang which is being led by Mahabir Bhatti (played by Randeep Hooda), her selfish fiance sits inside the car, scared for his life. But this gang is shocked when they realize that this girl is the daughter of a rich and powerful businessman of the city. Bhatti decides not to step back and takes Veera from one location to another or should we say from one be-au-ti-ful location to other. Surprisingly, Veera, who despite being kidnapped starts enjoying the air of freedom doesn't want this journey outside Delhi, from Rajasthan to Punjab and finally Himachal Pradesh to end. Everything was fine till here, until just before the interval, Veera starts to open up and narrate storries about her traumatic childhood. Post the interval, we come to know that even Mahabir has a deep secret from his bachpan which makes it quite obvious that Veera and Mahabir are bound to become one.
After a long wait, the film finally reaches it's climax, but completely falls flat. You just don't know what's going on in the last 30 minutes of the film. Also we have witnessed 'two strangers meet each other and fall in love' concept earlier in movies like Anjaana Anjaani and Imtiaz's earlier film Jab We Met. So this is not something new to us. Moreover, the film moves at painful pace that you hoping and praying that this journey ends as soon as possible. Although we must say that Highway is a visual delight that you don't want to miss. All thanks to Anil Mehta's cinematography and A R Rahman's soulful background score and beautifully composed songs are a delight. Let's just say, it's these stunning visuals and amazing background score that sustains your interest in the film. Highway may not be a typical Imtiaz Ali film, but it surely has some typical Imtiaz Ali elements.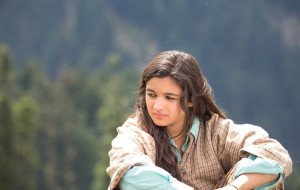 Performances:
Alia has improved a lot as an actor. Having said that, there are moments when you might get irritated with her. But then again, she is relatively new in showbiz, so we can't really complain. Her de-glam avatar in her second film totally works for her as opposed to her glamorous look in her debut film Student Of The Year. She just proves that she is here to stay.
Randeep on the other hand portrays his role exceptionally well. Over the last few years, Hooda has surely evolved as a fine actor with some mind-blowing performances in films like Once Upon A Time In Mumbai, Bombay Talkies among others. He catches that North Indian dialect really well and carries off that rugged look decently.
Highway has everything. Stunning visuals, riveting backround score, peppy songs and good performances by the lead actors. All it lacks is a strong and believable plot.
On the whole, Highway is just a holiday trip that is being narrated and nothing else.