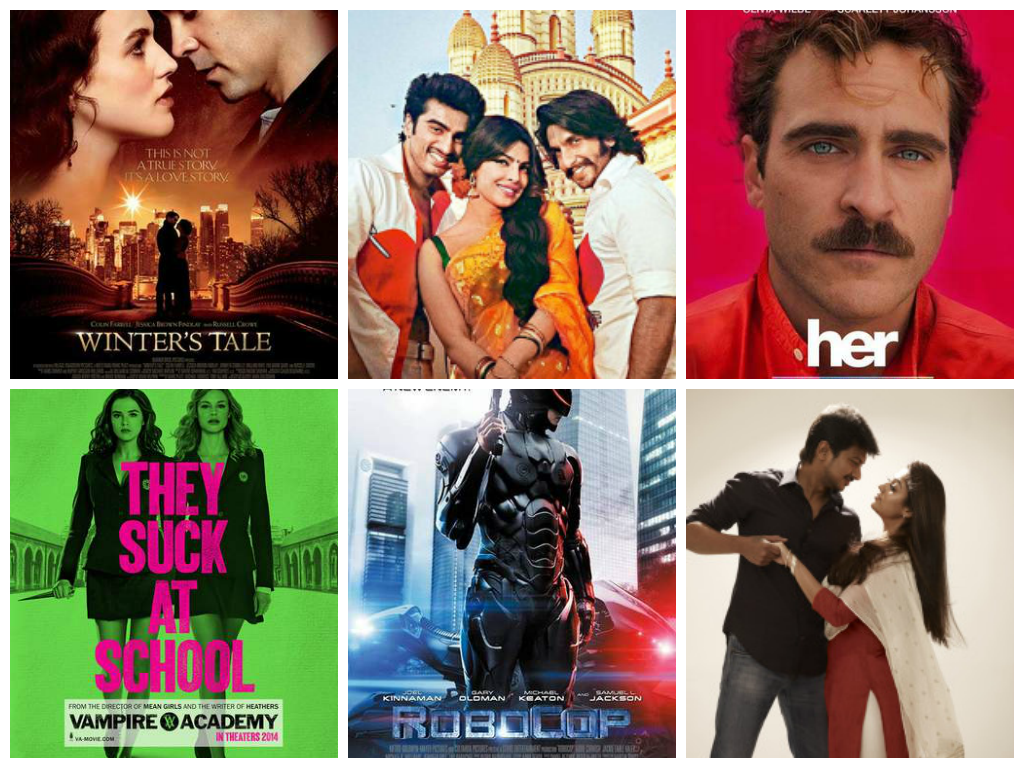 February 14 2014 Movie Releases
BOLLYWOOD
Gunday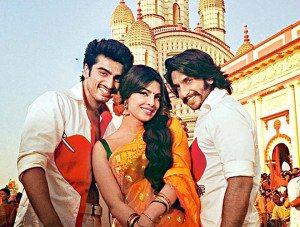 Based in Calcutta during its most unsettled times in the '70′s, the film deals with the inseparable life of Bikram and Bala.
The story of 2 boys, boys who became refugees.
Refugees who became gun couriers.
Gun Couriers who became coal bandits, Coal bandits who became Calcutta's
Most Loved, Most Celebrated, Most Reckless, Most Fearless, Most Powerful!
A story of two happy-go-lucky renegades who came to be known as… GUNDAY!
Directed by Ali Abbas Zafar and Produced by Aditya Chopra, the film stars Ranveer Singh & Arjun Kapoor, as Bikram and Bala, along with Priyanka Chopra and Irrfan Khan, in lead roles.
TAMIL
Idhu Kathirvelan Kadhal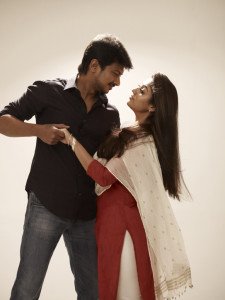 Written and directed by S. R. Prabhakaran starring Udhayanidhi Stalin, Nayantara and Chaya Singh.
Santhanam and Sunder Ramu will be seen playing important roles in the film, Saranya Ponvannan and Chaya Singh will be playing supporting roles. Produced by Red Giant Films the cinematographer will be Balasubramanium of Oru Kal Oru Kannadi and art by V Selvaraj among the technical crew.
HOLLYWOOD
Robocop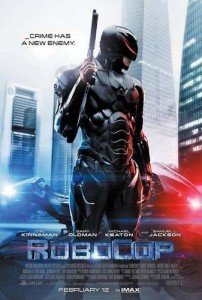 In this re-envisioning of the classic movie, the year is 2041 and multinational conglomerate OmniCorp is at the center of robot technology. Their drones are winning American wars around the globe and now they want to bring this technology to the home front. Alex Murphy is a loving husband, father and good cop
Winter's Tale
Peter Lake is a master thief, who never expected to have his own heart stolen by the beautiful Beverly Penn. But their love is star-crossed: she burns with a deadly form of consumption, and Peter has been marked for a much more violent death by his one-time mentor, the demonic Pearly Soames. Peter desperately tries to save his one true love, across time, against the forces of darkness, even as Pearly does everything in his power to take him down—winner take all and loser be damned. What Peter needs is a miracle, but only time will tell if he can find one.
Her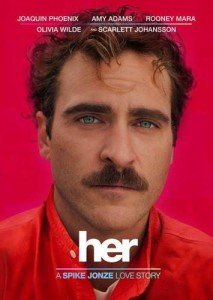 Set in Los Angeles in the slight future, Her follows Theodore, a complex, soulful man who makes his living writing touching, personal letters for other people. Heartbroken after the end of a long relationship, he becomes intrigued with a new, advanced operating system, which promises to be an intuitive and unique entity in its own right. Upon initiating it, he is delighted to meet Samantha, a bright, female voice who is insightful, sensitive and surprisingly funny. As her needs and desires grow, in tandem with his own, their friendship deepens into an eventual love for each other.
Vampire Academy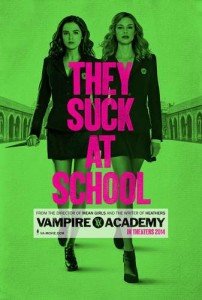 Rose Hathaway is a Dhampir, half human/vampire, guardians of the Moroi, peaceful, mortal vampires living discretely within our world. Her legacy is to protect the Moroi from bloodthirsty, immortal Vampires, the Strigoi. This is her story.