Royal Enfield can trace its beginnings back to 1893, its first motorcycle to 1901, and can rightfully claim to be the oldest motorcycle name in continuous production since the earliest days of motorbiking. A slogan on one member's t-shirt boasts the claim, "Royal Enfield – turning men into mechanics since 1893".
Royal Enfield has indeed come a long way since 1893!
Lets look at the journery of Royal Enfield since then
Royal Enfield Quadricycle – 1893
By 1899, Royal Enfield were producing a quadricycle – a bicycle modified by adding a wrap-around four-wheeled frame
Royal Enfield 425cc – 1913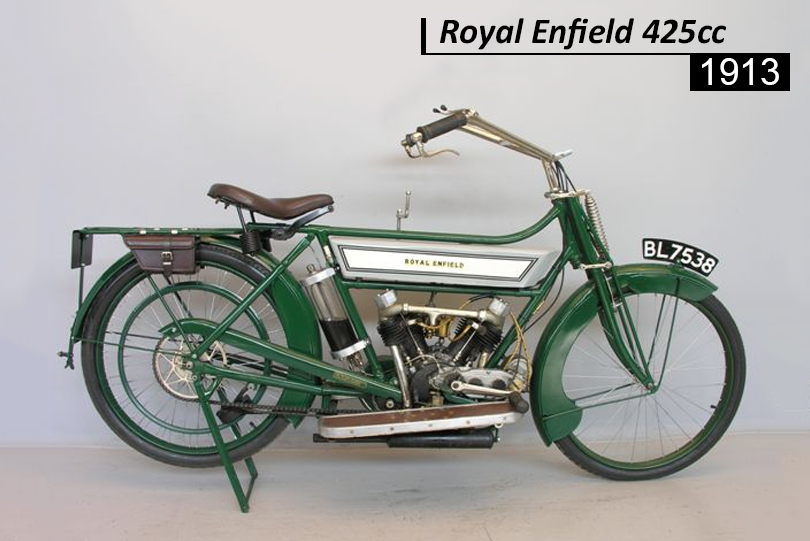 Enfield supplied large numbers of motorcycles to the British War Department and also won a motorcycle contract for the Imperial Russian Government.
Royal Enfield 225cc – 1923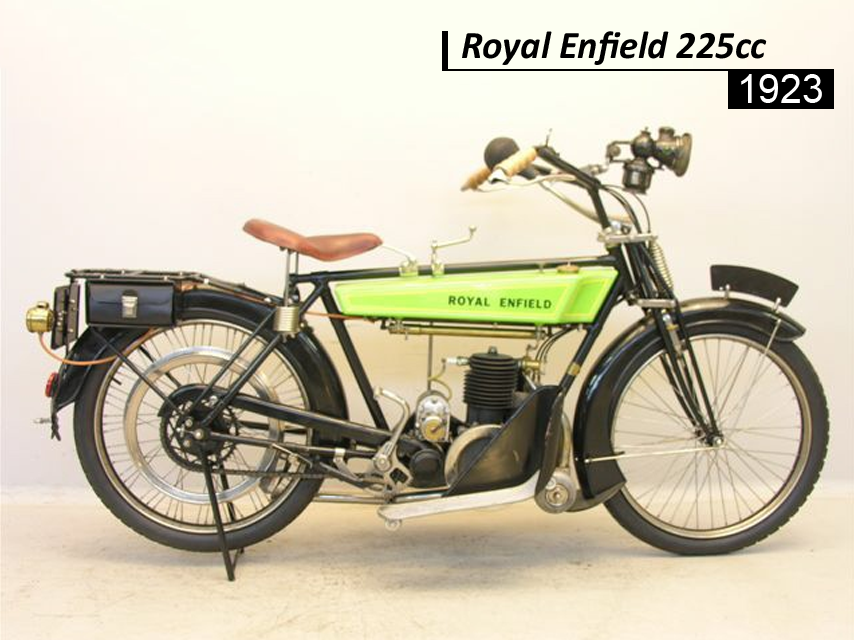 In 1921, Enfield developed a new 976 cc twin, and in 1924 launched the first Enfield four-stroke 350 cc single using a Prestwich Industries engine.
Royal Enfield 250cc, type 11F – 1939 – 1945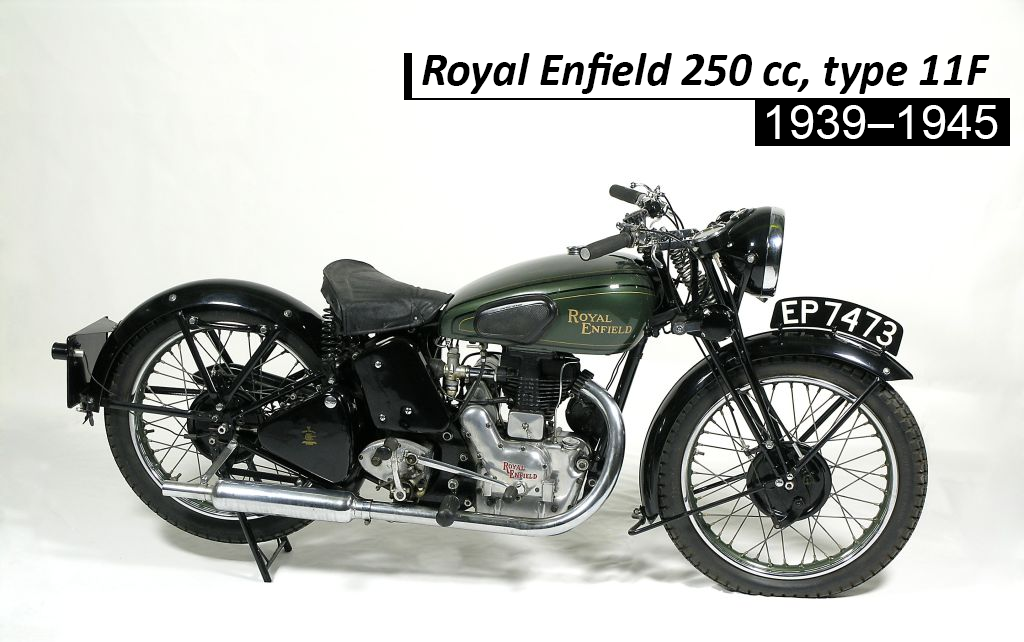 During World War II, The Enfield Cycle Company was called upon by the British authorities to develop and manufacture military motorcycles.
Royal Enfield Crusader – 1959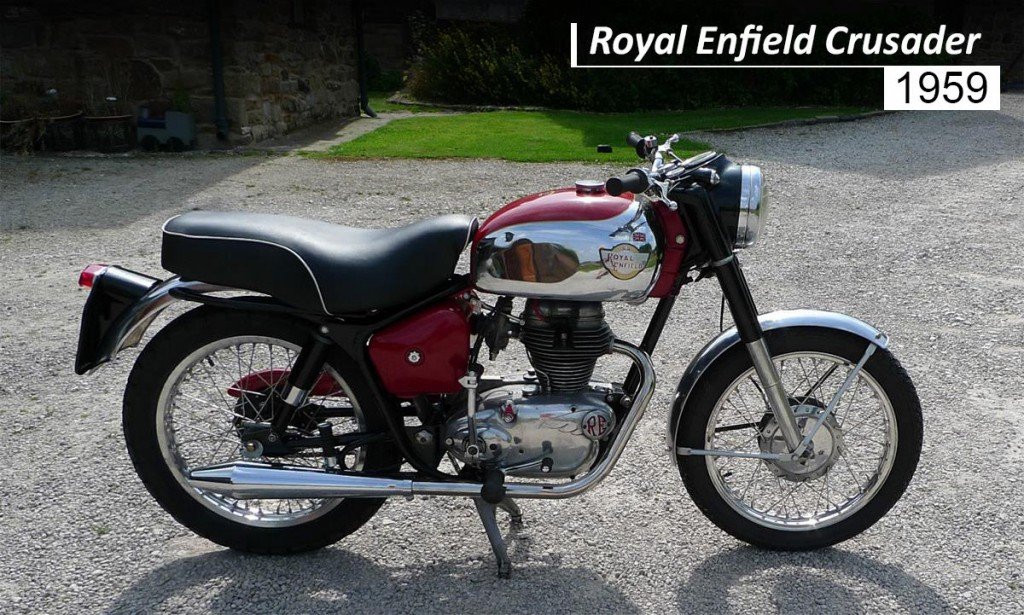 Royal Enfield produced a number of 250 cc machines, which used a modified Crusader frame, leading link forks and a Villiers Starmaker engine.
Royal Enfield Turbo Twin – 1965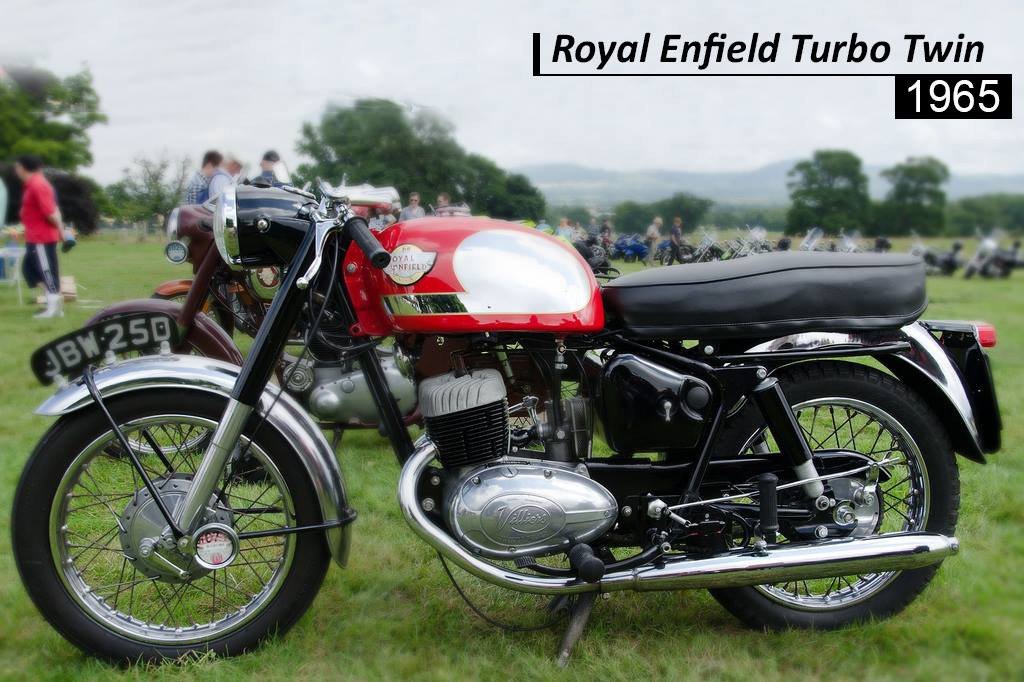 One of the rarest Royal Enfield you can spot in todays date!
Royal Enfield Interceptor – 1967

The Interceptor was a British motorcycle made by Royal Enfield between 1960 and 1970.
Royal Enfield Bullet – 1980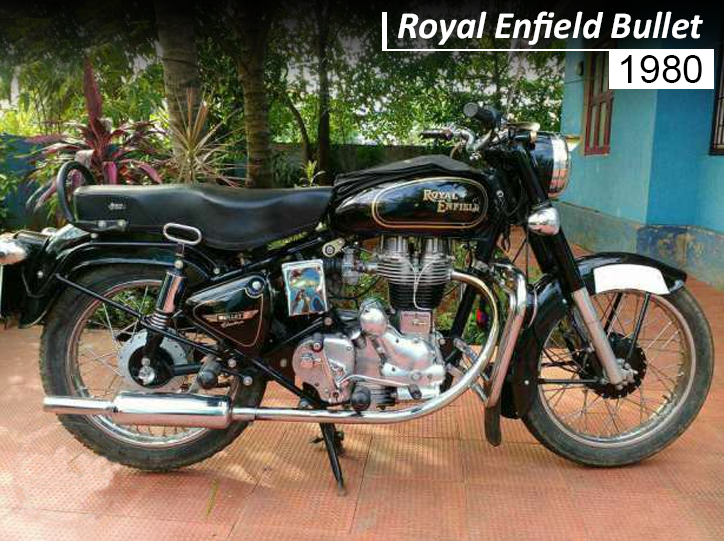 Finally the Bullet!
Royal Enfield Standard – 1990

Need we say more?
Royal Enfield Bullet – Present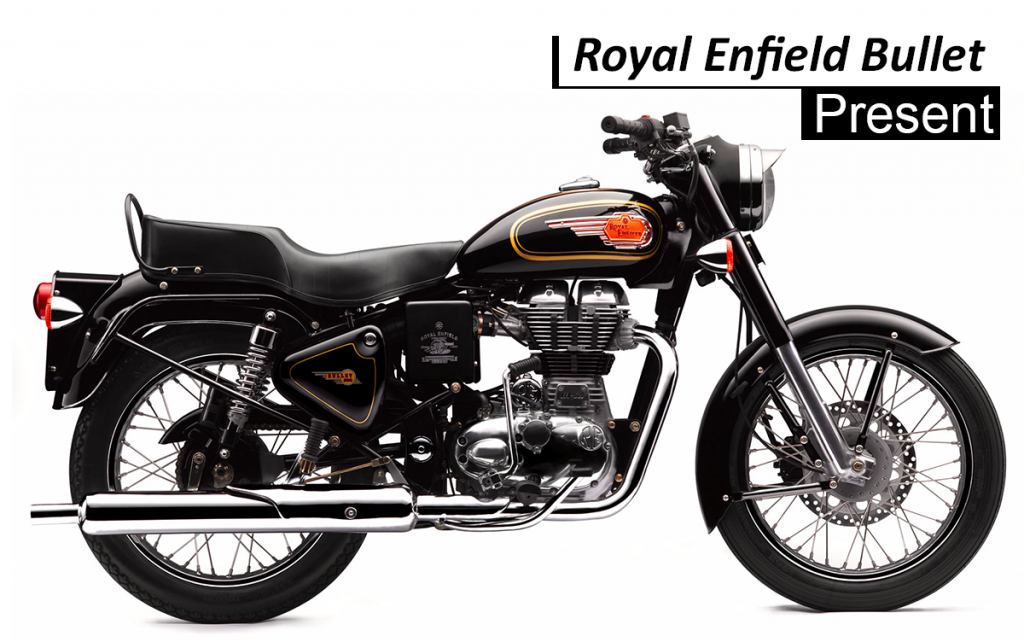 Present!
 Source