Dhoom 3 breaks record – Collection crossing Rs.500 crores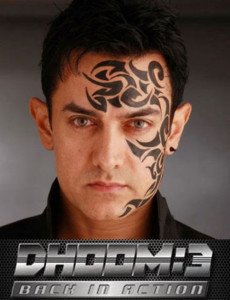 Dhoom-3, which released in theaters all over the country and elsewhere more than a couple of weeks ago, is all set to become the most successful Indian film ever when it comes to netting profits at the box-office.
In its third week in theatres, the multi-starrer has so far collected more than Rs.500 crores worldwide. Of late, Bollywood films have been steadily touching the Rs.100-crore mark as collections at the box-office. Dhoom-3 (Back in action) has been penned and directed by Vijay Krishna Acharya and has been produced by Aditya Chopra.
Released in theatres across the country and in the rest of the globe on 20th December, Dhoom 3 turned out to be an instant hit. Aamir Khan, who appears on the Dhoom sequence of films for the first time, had essayed twin roles and in his own unique way, had injected novelty in both the roles. For the first time in the history of Indian films, a film has collected more than Rs.500 crores at the box-office (Rs.351.29 crores in India and Rs.150.06 crores abroad).
These are the collection statistics for just 19 days and as the film has been going great guns at all centres, it is expected that it might create an unprecedented record in the history of Indian box-office. Katrina Kaif's oomph factor has added in no small measure to the film's success.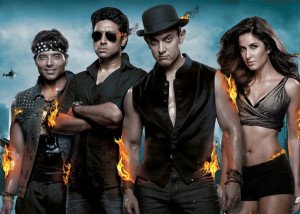 Related articles