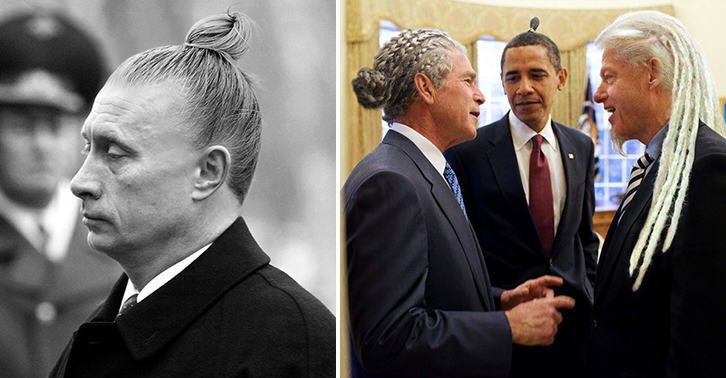 With all the tension & stress of nation and World, we have always seen our leaders in pretty upright and serious look.
But someone in the Imgur and Reddit community got a bit creative. They have photo shopped and presented our World leaders in unimaginable form we ever thought off.
These pictures are going to change your imagination completely!