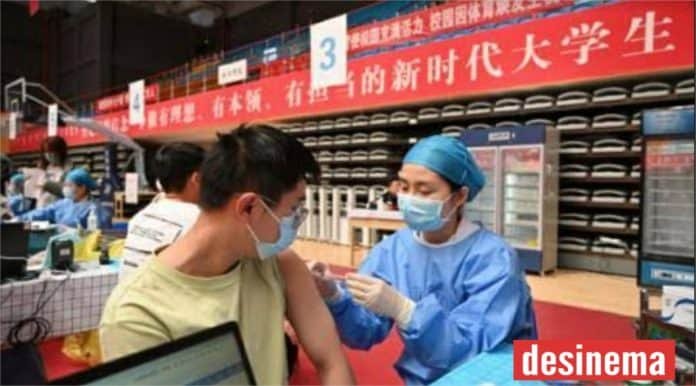 Inner Mongolia's push by local governments to boost vaccination rates comes as the ruling Communist Party outlined its goal of achieving so-called "herd immunity" the point at which enough people have either been infected or vaccinated to end community transmission by December this year
Authorities of a provincial capital in northern China have said citizens not vaccinated against Covid-19 will not be allowed to enter public places including hospitals, malls, subways, hotels, and markets.
The Hohhot government's decision, announced on Saturday, seems a departure from the NHA guidelines.
"In principle, it is not advisable to enter the above-mentioned places (without being vaccinated)," the Hohhot government notice said after listing the places banned for those who have not taken the jabs.
Shao Yiming, an epidemiologist with the Chinese Center for Disease Control and Prevention, told state media that given the protection rate of Chinese vaccines is below 100%, China will need to fully vaccinate 80% to 85% of residents, equivalent to 1 billion of the country's 1.4 total population, in order to meet the December deadline.
With China having largely contained the virus' spread, many residents initially saw little need to get vaccinated. A history of safety scandals involving domestic vaccines also contributed to public hesitancy. However, several recent local outbreaks, including in the northern Anhui and Liaoning provinces, and Guangdong in the south, have fueled fears of infection, prompting a rush to get vaccinated in affected regions.
And across the country, the vaccination rate has accelerated in recent months, with more than 10 million shots administered per day on average.
But experts cautioned that many residents who have yet to receive a single dose would be harder to reach, especially in rural areas, leading local governments to take more drastic measures to ensure herd immunity.
"All those strategies they used to entice people to get their vaccine. may not work in this next stage of vaccination efforts," said Yanzhong Huang, senior fellow for Global Health at the Council on Foreign Relations.
"Making it mandatory may be the only workable solution to the problem," he added.