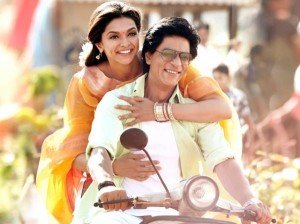 Shah Rukh Khan's Chennai Express is roaring out loud at the box office.
The film first became the only movie to join the 100 crore cub in its opening weekend and the film has now banked over Rs. 150 crores in its first week. With over 3000 prints of the film released all over the world, the flick has easily conquered the box office's collection.
Chennai Express directed by Rohit Shetty features Deepika Padukone in the lead role opposite Shah Rukh and her character as a South Indian girl in the movie is loved by one and all.
SRK has once again proved that he is still the King of Bollywood with his film breaking all the previous box office records. It will be interesting to see the clash between Akshay and SRK as Akki's Once Upon Ay Time In Mumbai Dobaara! is out too.