Paul Walker's Cause Of Death Revealed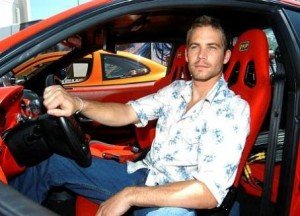 Since the tragic death of Paul Walker many have speculated the initial cause of his death. Now it's being reported that the L.A. County Coroner's Office has completed their examination via dental records for both Walker, and his friend, Roger Rodas, who was driving the 2005 Porsche Carrera GT.
The L.A. County Coroner's Office has released a statement in regards to the tragic crash that took the lives of actor Paul Walker, and his friend, Roger Rodas. Walker, 40, passed away due to a "combination of traumatic and thermal injuries."
According to the statement, Walker did not die by the impact of the crash, and is believed to have been alive for a few seconds. It's said that ultimately the fire caused by the impact was the cause of death. In the case of Roger Rodas, 38, the driver died on impact from severe injuries, and fire was not listed as a factor in his death.
It's said that toxicology results will not be in for the two men until six to eight weeks, although the Medical Examiner has ruled that the deaths of Walker and his friend were accidental.
As for the event surrounding the accident, the two men were winding down after a charity event for Walker's ROWW organization when they decided to take the red 2005 Porsche Carrera GT out for a test drive. According to Walker and Rodas' mutual friend, Jim Torp, the two were not drag racing and were testing out a problem with the car that the two were trying to diagnose.
Shortly they left the garage, tragedy struck. According to Torp, smoke was visible from Always Evolving Performance Motors, which was the shop Rodas owned, and is around the corner from the crash site. Although many of their friends tried to get them out of the car, there was nothing that could be done. In addition, initial reports that said Walker's 15-year-old daughter Meadow was on site at the time are false.
Paul Walker's family has made an official statement on his public Facebook that has amassed to 12 million likes:
"Paul Walker's family appreciates the outpouring of love and goodwill from his many fans and friends. They have asked, in lieu of flowers or other gifts, that donations please be made to Paul's charity Reach Out Worldwide (ROWW). Donations can easily be made through their website at http://www.ROWW.org/."