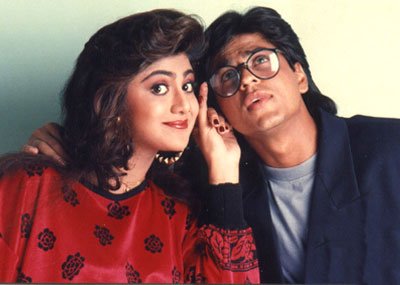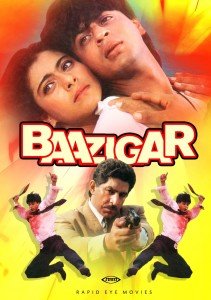 Shah Rukh Khan took a risk by playing a villain in Baazigar 20 years ago, and he is still reaping rich dividends for that. The superstar on Tuesday thanked its makers and his co-actors.
The film released on November 12, 1993.
"20 years of Baazigar. Thanks Abbas-Mustan, Kajol, Shilpa (Shetty) and Rakhiji (Rakhi Gulzar)," Shah Rukh posted on his Twitter page, and also quoted the famous dialogue from the film saying: "Abhi bhi haarkar jeetne wale ko Baazigar kehte hain (Even today, the person who wins the losing battle is called a Baazigar)."
Baazigar is one of the few films starring Shah Rukh in a negative role. Other such films include Anjaam and Darr.
This was one of the King Khan's first movies which catapulted him to dizzy heights of stardom. Although seen playing a negative character, Shah Rukh Khan was whole wholeheartedly accepted by the classes and the masse alike. The movie was none other than the cult classic "Baazigar" released in 1993, two decades ago.
Shah Rukh Khan, on learning about the movie having released twenty years back, got a bit nostalgic, about the blockbuster. "Baazigar" and Shah Rukh together, made the anti-hero's character, lovable and acceptable, which till then was a taboo for most of the top heroes.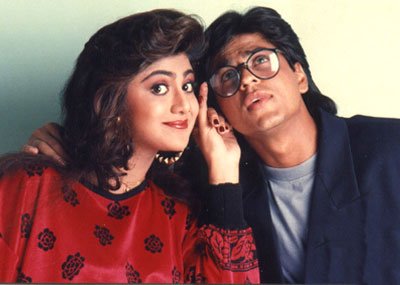 The dialogue mouthed by Shah Rukh's character, "Haarkar Jeetne Waalon Ko Baazigar Kehte Hain", is still remembered even after two decades. It was through this movie that the audience got to witness hot and sizzling chemistry of King Khan and Kajol was first seen on the silver screen, after which they went on to do some of the greatest blockbusters of their time such as "KKHH", DDLJ", K3G" and more.
Shah Rukh, who later went on to successfully play anti-hero characters in "Anjaam" and "Darr", expressed his gratitude for the director duo Abbas Mastan for putting faith in him and giving him the break. Also he was full of praise for his co-stars like veteran actress Raakhee and Shilpa Shetty for agreed to work with a newcomer like him.