Arrest Warrant for Trisha Krishnan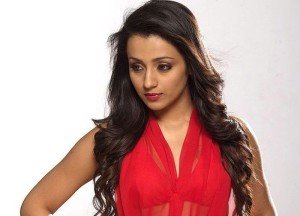 Trisha Krishnan recently came back with bang in Tamil cinema industry with the hit movie Endrendum Punnagai, is in a time to forget her smiles now. The actress and her mother, Uma Krishnan, have been issued an arrest warrant by the Egmore Court in Chennai regarding a legal case started in 2005.
Trisha was involved in a magazine photo scandal, which depicted the Mankatha actress in obscene looks. Trisha and her mother, Uma Krishnan, jointly lodged a complaint against the magazine publishers. They had filed a defamation suit against the magazine stating that the magazine tried to defame the image and fan following status of actress Trisha. The case was pending for a long time and no judgment was arrived at, as both the sides did not give up. However, actress Trisha wanted to move on from the issue and filed to withdraw the case. The actress, however, still maintained that the images were morphed in the alleged depiction in the magazine and not hers for sure.
While this was all old news, a fresh problem has come up for Trisha. When the case was pending, it seems as if Trisha and her mother did not appear for many court hearings, which is illegal in terms of Indian law practices. Hence, the Egmore Court magistrate has issued an arrest warrant to Trisha and her mother for not respecting the court orders by not appearing for the court summons.
Since an arrest warrant has been issued, this would not be an easy problem to solve for Trisha. There is no comment from the actress' side till now regarding this issue.