Having a bright shaft of light reflected on your eyes can be annoying and potentially dangerous, especially when you're outside. It can disrupt your vision and lead to severe accidents too. This is where polarized sunglasses come into the picture. These sunglasses are used to enhance clarity and minimize eye strain that can damage your eyes and also lead to migraines. Polarized glasses are a must-have for those who spend a lot of time outdoors or are into sports or bike riding.
Polarized sunglasses don't just minimize glare, but they can also make your vision clearer and sharper, increasing comfort. Moreover, these sunglasses also provide protection against UV rays, making them a great option for light-sensitive people.
Here we bring a list of a few excellent polarized sunglasses so that you can choose the one that goes with your personal style:
Aviator Glasses Can Rock Any Look
If you like to keep it classic, nothing can be better for you than polarized aviator glasses. These aviators from Fastrack are designed with a sturdy yet lightweight frame. Built from metal, these sunglasses are made to last. Featuring a double bridge detail and eye-catchy contrasting colours, these polarized sunglasses will add a splash of style to your look while keeping your eyes safe.
Go the Wayfarer Way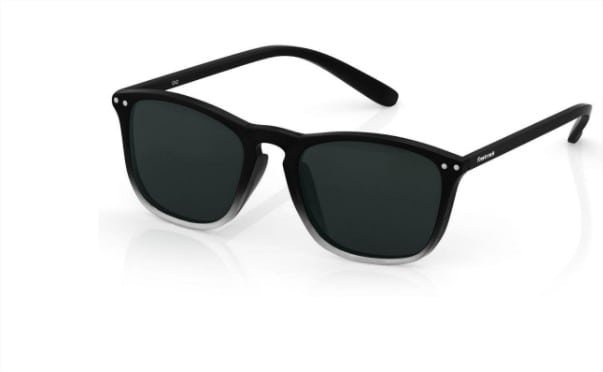 Wayfarers add a rugged yet classy vibe to your look. No matter what you're wearing, a pair of timeless wayfarers is just what you need to elevate your look. These polarized sunglasses from Fastrack are perfect for you if you are looking for a pair of sunnies to protect you from the scorching sunlight while also adding oodles of style to your look.
Oval Sunglasses for a Quirky Edge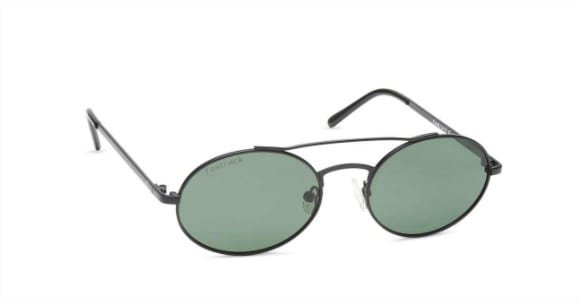 If you're someone who likes to make a bold statement, these oval polarized sunglasses from Fastrack are for you. Perfect for long, angular faces with sharp feature, these sunglasses can soften your look and bring a delicate touch to your face. Their double bridge and slim arms make these sunnies ultra-comfy, ideal for a long day outdoors.
Specialized Sports Sunglasses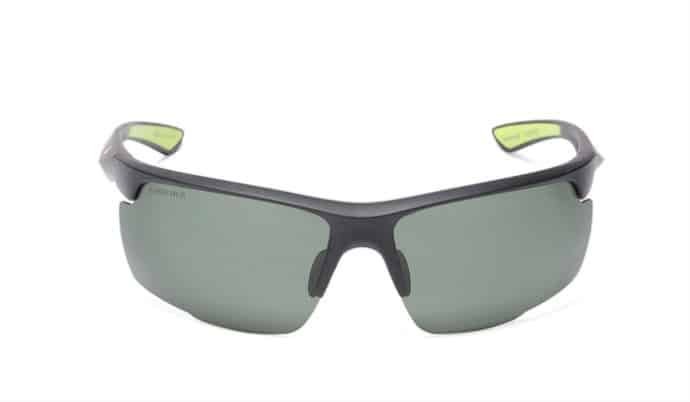 If you are a sports fanatic, you know how hard it can be to play when the sun is shining right into your eyes. This is where sports sunglasses can help you. These polarized sports sunglasses from Fastrack come complete with a lightweight plastic frame which makes them super comfortable, allowing you to wear them easily no matter which sport you're playing. 
Choose the Square Affair
Square sunglasses are perfect for you if you have a round face as they can add a lot of structure to your face and make your jawline appear more chiselled. These polarized sunglasses from Fastrack are an excellent pick for you if you spend a considerable amount of time outdoors or are looking for a pair of sunnies to protect your eyes from the harsh sunlight. You could also consider getting these sunglasses if you often drive in the sun. 

Polarized sunglasses are an excellent choice for anyone who wishes to keep their eyes protected. Moreover, if you often experience headaches or pain in your eyes after spending some time in the sun, it's a sign that your eyes need these sunglasses. But one thing that you must keep in mind while shopping for polarized sunglasses is to go for reputable brands like Fastrack. These brands have a range of excellent sunnies that are not just safe for your eyes but will also add to your style quotient. So wait no more and explore their range of stylish, polarized sunglasses and pick the one that suits your style.