20th and 25th December Movie Releases
BOLLYWOOD
Releasing: 20th Dec
Starring Aamir Khan, Abhishek Bachchan, Katrina Kaif & Uday Chopra.
Produced by Aditya Chopra, DHOOM:3 is written and directed by Vijay Krishna Acharya, who had also written DHOOM & DHOOM:2. Apart from Aamir Khan, who plays the anti-hero in the film, and Katrina Kaif, both Abhishek Bachchan and Uday Chopra will continue in their now iconic roles of Jai Dixit and Ali.
Mahabharat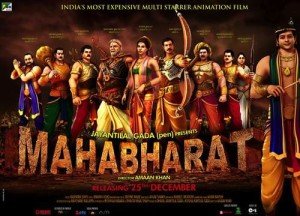 Releasing: 25th Dec
Mahabharat is an animation retelling of the greatest Indian epic.
TAMIL
Releasing: 20th Dec
Biriyani is a Tamil comedy thriller film written and directed by Venkat Prabhu. It will feature Karthi and Hansika Motwani in the lead roles.
Karthi and Premji Amaren will be playing a prominent role in the film. Bubbly Hansika will be adding more masala to the movie.
Endrendrum Punnagai
Releasing: 20th Dec
Endrendrum Punnagai is a Tamil romantic comedy movie, directed by I. Mueenuddin Ahmed starring Jiiva and Trisha.
Music by Harris Jayaraj and cinematography by R. Madhi.
Starring
Jiiva
Trisha Krishnan
Vinay
Santhanam
Andrea Jeremiah
HOLLYWOOD
Cloudy with a Chance of Meatballs 2
Releasing: 20th Dec
Its always been Flints dream to be recognized as a great inventor, but everything changes when he discovers that his most infamous machine which turns water into food is still operating and is now creating mutant food beasts. With the fate of humanity in his hands, Flint and his friends must embark on a dangerously delicious mission, battling hungry tacodiles, shrimpanzees, apple pie-thons, double bacon cheespiders and other food creatures to save the world again!
The Wolf of Wall Street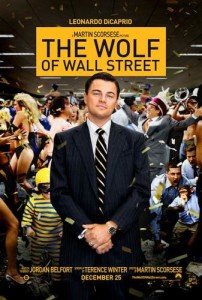 Releasing: 25th Dec
A true story based on the life of stockbroker Jordan Belfort, who was arrested in the late '90s for security fraud and money laundering. He went to prison for nearly two years