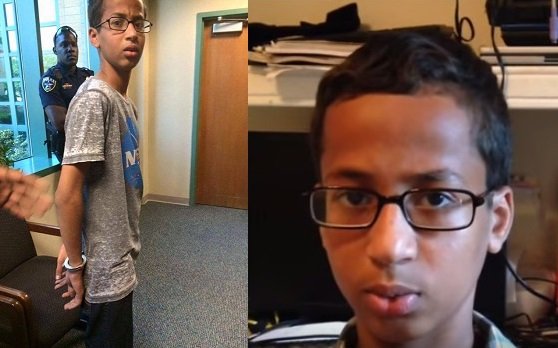 This type of racial profiling can cause severe damage on a young mind.
Here is a young man pursuing a great hobby and learning electronics, math and science by making a Digital Clock.
Only to be branded a Terrorist and Bomb Maker because his name is Ahmed Mohamed and he has dark skin color. This young man deserves a public apology from the school, the teachers and the Police Department.
Ahmed Mohamed, 14, an Irving MacArthur High student who invents as a hobby, talks about being detained and interrogated after bringing a homemade clock to school Monday that was mistaken for a hoax bomb.