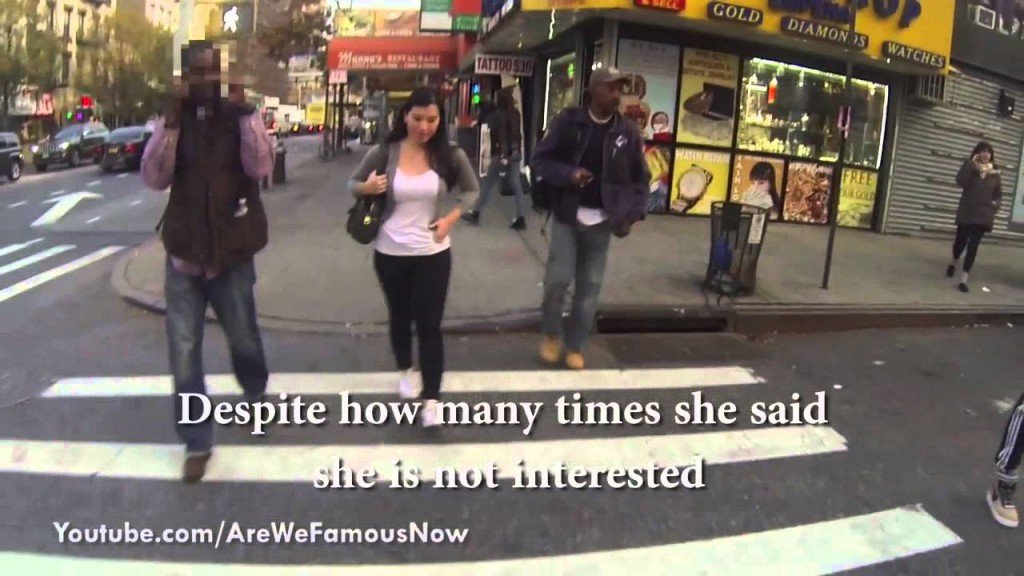 Everyone would seen the video of a woman walking around New York for 10 hours and getting harassed over a hundred times.
But did you also know there has been a response in the form of a video of a woman walking through New York wearing hijab?
The first 5 hours she is shown walking without hijab, experiencing harassment similar to the original video. However for the next 5 hours, when she does wear the hijab and niqab, she is miraculously not subjected to harassment at all.
Is this why Muslim Girls are supposed to wear Hijab?
This video was in no way a survey or an accurate representation and should not be considered as such. This video was done as an experiment and these were the results with no tampering or editing trickery. Footage that was left out due to time does not change the outcome represented in this video. This video was made to respect women of any kind who dress in anyway.