Among the many ways of acquiring an internationally recognized degree, scholarships for Indian students in USA let talented applicants from low-income families have a chance for a better future. Students not only aspire to get a degree that is highly valued across the globe, but also aim at receiving US citizenship. It is considered a gateway to better living standard and job opportunities.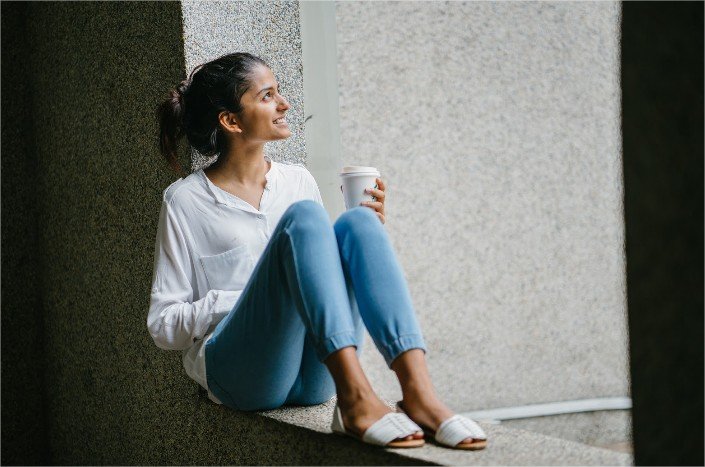 Indians constitute an impressive 17.3 % of international pupils in the US and come second only to China. Among applicants, more than 50% opt for postgraduate, 11 % for undergraduate and the remaining for higher and other study programs. Considering their contribution to Universities and society, today, there are many scholarships in USA encouraging Indian students to take their pick from institutions of the country.
So to make things a little easier for you, here are the best scholarships for Indian students in USA.
#1: Fulbright-Nehru Master's Fellowships
The Fulbright Fellowship programs offer scholarships for higher studies for Indian students in selected colleges and Universities in the US who demonstrate outstanding performance, skills, and records of community service. If selected, they can receive assistance for the visa, tuition dee, living cost, insurance, and other privileges as part of the award.
#2: Stanford Reliance Dhirubhai Fellowship
The Stanford Dhirubhai Fellowship is a product of a partnership between the Stanford Business School and Reliance Industries. It is exclusively for students residing in India, already admitted to Stanford Graduate School of Business. The program offers 80 % of the tuition and the associated fees for the selected students. Candidates on this program are expected to return to the home country and work for an Indian organization for two years following the completion of their MBA.
#3: American University Emerging Global Leader Scholarship
This fellowship targets outstanding fellows applying for graduation courses who want to improve the underserved communities back in India. The American University at Washington DC offers this award and students can choose from any undergraduate program they offer. The award covers expenses for tuition and accommodation and is renewable every year for four years of the program.
#4: Tata Scholarships for Cornell University
Sponsored by the Tata Education and Development Trust, a $25 million endorsement was made to Cornell University to grant financial support to Indians who wish to take up their undergraduate courses in the University. Up to 20 candidates are offered under this program for Indian students.
#5: Lady Meherbai D Tata Education Scholarship
Tata Education Trust offers scholarships for higher studies for Indian students in the US, UK, and Europe. The Lady Meherbai program caters exclusively to Indian women and primarily for a course related to social and welfare programs. The applicant should have an excellent academic record and a minimum of 2 years of work experience.
#6: S.N. Bose Scholars Student Exchange Program
Named after the visionary physicist of India, S.N. Bose, various governmental organizations in India have partnered up to sponsor a student exchange program between premium institutes of the US and India. The fellowships extend to MS in USA for Indian students and any other higher study options in the field of science and technology.
#7: Asian Women in Business Scholarship
This is another program aimed at promoting exceptional women with Asian with a permanent residence or citizenship status in the US. The AWIB Scholarship grants an award of $2500 to selected students. Applicants have to be already enrolled in an undergraduate program in the US to apply for this.
#8: Inlaks Shivdasani Scholarships
Inlaks Foundation Scholarships established programs with the aim to encourage phenomenal undergraduates by offering them scholarships for master degree in USA. Applicants should have already secured admission in a US University and should be under 30 years of age at the time. The program covers the entire tuition fee, living and traveling expenses.
#9: Narotam Sekhsaria Scholarship
The Narotam Sekhsaria Foundation offers scholarships for master degree in USA. The program caters to MS in USA for Indian students pursuing studies in the files of applied sciences, Pure Sciences, Social Sciences, Humanities, Law, Architecture or Management. The fellowship provides an award of INR 20 Lakhs to each selected aspirant.
#10: Chicago Booth MBA Scholarships
The University of Chicago Booth has set up a number of scholarship programs for students from all over the world. Among this, the Akhtarali H. Tobaccowala Fellowship, Ramakrishnan Family Scholarship, and the India Trust Fellowship are exclusively or Indian students with variations in eligibility and financial support.
How to Check Your Eligibility for US Scholarships
Many Universities have different sets of requirements based on the program. However, in general, candidates are already expected to have received admission in Universities prior to applying for any aid. The following are the requirements for admission for any US University.
Attested Copies of Transcripts from Class X, XII and Undergraduate courses.
At least two academic reference letters.
Letters of Recommendation from the employer, if any.
Resume
English Language Certificates showing proof of proficiency with the minimum score as mentioned in University Websites. IELTS and TOEFL are the two widely accepted tests.
Other proofs of passing standardized tests like GMAT, GRE, LSAT or any other depending on the program.
Resume or Portfolio
Proof of Funds
Statement of Purpose
Admission Essays
Admission Essays are probably the most overlooked aspect of requirements. But it could be the key to securing a place in any coveted program. Students, often tend to be overwhelmed while trying to compose an essay that speaks on both their academic and personal achievements.
Fortunately, it could be perfected with practice. To write an excellent admission essay, it is necessary to get a grip on the language. This informative essay outline will help you to sharpen your skills while providing a few guidelines to form the essay.
Landing the right program and scholarship might seem like a tiresome process. But with thorough preparation and following the exact requirements, it is a fairly smooth journey. We recommend that students read through the guidelines carefully and with an optimistic mindset set out to open the next chapter in their academic pursuit.
Author bio:
Elizabeth Price is a freelance writer interested in education, marketing, and business-related topics. A former Psychology student of Montclair State University, she is still an active learner eager to research almost any topic. Elizabeth works as a marketing and outreach expert for an academic writing platfrom. You can reach here on Twitter or drop her a letter to elizabethprice993@gmail.com.